+

My VIP Membership = Your Personalized Playground!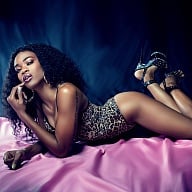 Create your own Personalized Playground with private storage & review space - Slixa's new "My VIP" membership!
Save & categorize Slixa advertisers (e.g, "See Again!")
Save 100s of profiles, photos, & videos to your personal feed
Write & store private notes in your secure area, for your eyes only
Be the 1st to see every new photo & video that's added sitewide
Check out who's new & who's visiting to cities that interest you
Capture your favorite photos & videos with links to profiles
Check out the screenhot gallery on this page to get a sneak peek and then click the link (below) to get VIP Access now!
The Look
MY VIP Personalized Playground is a woman.
Contact Info
Contact
Information
Add MY VIP Personalized Playground to...
your address book

(vcard)

your smartphone

(QR code)

Scan the following QR code with your smartphone to view or save MY VIP Personalized Playground's contact information: