+

Once is never enough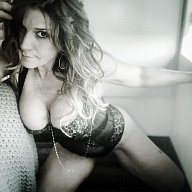 "A treasured memory is the lasting gift of a time well spent."T Fargo
During this time when the value of touch is priceless & being healthy and safe is paramount… enjoy both.
I am Jana Dare. I am your companion, your safe harbor, your friend, your listener, your secret keeper, your deep breath… In me, you will find a confident, sensuous and intuitive woman with a vivid imagination; adept at making you feel as at ease as you are energized.
If you have a kind soul, a generous heart, an open mind and a sincere desire to connect with another human being, then I look forward to offering the same.
The best way to contact me is email or text message.
The Look
Jana Dare is a 5', athletic caucasian woman in her early 40's with long brunette hair and brown eyes.
She is available for Male, Couples, and Trans.
Interests
Calandar of availability
San Jose • October 9
San Francisco • October 10 & 11
NYC • October 13 to 20
Los Angeles • October 22 to 25
While I'm based in the Bay Area, it only takes prebooking 2+ hours to get scheduled. Deposits are required when travel is necessary.
Screening can be any one of the following:
-Provider reference
-LinkedIn profile
-photo of DL (please omit all personal information except name & photo)
-PD profile with reviews
In addition to the traditional screening requirement, I've added the following questionnaire before accepting any appointments (new or regular client). I will only be scheduling engagements that pose a low risk for the coronavirus.
1. Are you an "essential worker"?
2. Do you have direct contact with the public on a regular basis? (During work or personal time)
3. Have you been able to maintain a consistent "shelter in place/work from home" practice?
4. Have you been diligent in practicing strict preventive measures to protect yourself from covid(especially in the last 14 days)?
5. Wonderful but not required : Have you recently been tested for COVID or the antibodies?
6. Have you seen any other provider in the last 14 days?
It is imperative that you answer these questions with complete honesty. In addition to limiting with whom I spend time with, I will also be self quarantining myself on a routine basis to ensure I stay healthy & provide a safe place to experience what we miss most right now… a loving touch. I welcome you to contact me anytime!
Expectations
Incall Rates:
$500…first hour
$600…90 minutes
$800…2 hours
Local outcall: 90 minutes minimum
Travel* outcall: 2 hours minimum
*Travel: engagement that requires drive over 30 minutes or flight expense
Jana's special rates:
Weekday special rate: $900/3 hours
Weekend special rate: $550/90 minutes
Please visit my website to information to inquire about longer engagements and imaginative encounters.
Pre-booked appointments are recommended and smiled upon ;-)… allows me time to truly curate our encounter. However, I do accept more impulsive encounters. I only require a 1-2 hour lead time.
—-
Cancellation policy :
Life does unexpected things sometimes and what we want to do is not always what we have to do. If you have been thoughtful enough to pre-book an engagement with me, I will confirm our date either the day before or the morning of…
if you need to cancel our engagement: It's very important that I have adequate time to replace our time with another friend. I will not require a cancellation donation if I've received your cancellation within 48 hours or more prior to our engagement. However, all cancellations with less than 48 hours notice will be asked to give a 50% courtesy donation.
If I need to cancel our engagement: Like you, I will have days that turn down the path of the unexpected and if I am to ask you to value my time, I will value your time as well. If my cancellation is 48 hours or less prior to our scheduled encounter, I will gladly add a complimentary 30 minutes to our next scheduled engagement.
Please note: If canceling becomes a bit of a habit for you, I reserve the right to request a 50% donation when scheduling.