+

Hedonistic Redheaded Writer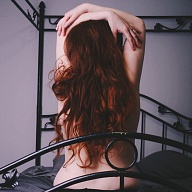 I am an artist to the core, and I live for making connection. I'm a well-traveled, highly educated writer from NYC with a passion of adventure.
I love enjoying cocktails, museums, and quiet moments. I love to go dancing, enjoy comedy, and laugh with abandon.
The Look
Erin Barnes is a woman.