+

Nervous or inexperienced? Bad day? Sweet BBW for relaxation and comfort.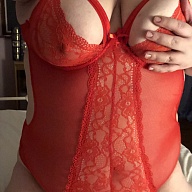 Sweet BBW for comfort and relaxation.
Note: please read at least to the end of this section before messaging me.
Hi there! I'm Rose, 36, a BBW from St Albans. I've been in this business for several years, primarily working with men who are nervous, lack self confidence or have little experience, or who've just come out of a bad relationship or a good relationship with a bad breakup.
I have a background in crisis work (13 years) and teaching / tutoring (around 8 years in two different jobs) and I'm sweet and compassionate by nature, so even anxious people usually feel at ease with me. For the most part, I work with long-term regular clients in a sort of relationship surrogate capacity, though I'm also happy to take short-term and one-off clients. I particularly enjoy seeing American travelers while I have a British passport, I was partially raised in the States by an American mother and have several clients who fly over to visit me every few months.
I offer sessions from an hour to 8 hours (overnight), as well as coffee dates and dinner dates, weekends, and vacations. (I strongly prefer to meet you before going away together.) For new clients I offer incalls, or outcalls to hotels, but not outcalls to private homes.
If you'd like to book with me, I'd love to meet you! Please send a short email, telling me a little about yourself and what you're looking for, as well as how long you'd like to come for, and any particular dates that work for you. I currently employ a personal assistant to take bookings for me.
Please note that my rates are not negotiable. Hagglers will be blocked.
The Look
Rose Dallanstorm is a 5'7", bbw, 36 year old caucasian / ebony woman with shoulder length brunette hair and blue eyes.
She is available for Male only.
Interests
When I'm not working, I'm a carer for an elderly relative, so I don't have a great deal of spare time, but I'm trying to find a better life balance.
Swimming is my absolute favourite thing in the world, and I try to spend plenty of time in the pool. I love visiting and swimming in different pools, lakes and beaches, and often base my travel around swimming. For the last few years I've been planning to swim the Dardanelles (Europe to Asia, or Asia to Europe) but have been unable to manage it due to shoulder damage. One day, I promise!
I also enjoy yoga, ice skating and occasionally surfing, though sadly I am terminally unskilled at all those things.
I enjoy live sports, particularly ice hockey, though I don't participate myself.
I love to travel, though I haven't been able to do much in the last few years. 2017 was probably my best travelling year recently in 2017 I went to Morocco, Liverpool and Manchester, Spain, the Emirates, Hong Kong, Macau, and I spent the summer living in mainland China. East Asia is my favourite travel destination, though I also love the Mediterranean and California, but I'll travel to most places. I am happy to take trips with clients, though I need to meet you first. I'm also available for you to fly me to you, to many different countries.
I like to read, though I don't find the time to read as much as I used to. I'd love to be able to tell you that I read highbrow literary fiction, but truth is that at the moment, I spend entirely too much time reading 90s YA horror and romance novels. A result of lockdown anxieties, I think. I balance it out with medical books. I did two years of medical school, and medicine is my true passion. I may go back to med school at some point, though this is not the time.
I love learning languages. My love for them is not equalled by my ability. I speak a little Spanish, Japanese and French and a minuscule amount of Italian…all extremely badly. Please don't embarrass me by getting me to prove it. I frequently learn enough of a language to take a vacation, and then promptly forget everything I've learned because I don't practice.
I'm a moderate anime geek, and enjoy various genres. My dream is to buy a Nendoroid figurine of Roy Mustang and travel around the world with him, taking pictures in front of various landmarks. Feel free to help me realise this dream. There's one Nendoroid Mustang figurine up for grabs on that great international auction site, but I haven't been able to justify spending money on myself lately.
I love to go out to eat. My jiggly stomach is evidence of that, so hopefully you're looking at this profile cause you like BBWs. If not…man, you took a wrong term somewhere. My ex had a Michelin star, so I got lazy and never cooked much, but I like to cook on occasion. I also love fashion, which sometimes clashes with my love of food. Luckily I have a passion for shoes, which are more forgiving than dresses or lingerie.
In my rare few lazy hours, I watch TV, embroider portraits, and cross-stitch curse words onto pillows.
Expectations
I make all my bookings via email, which are currently answered by my personal aasistant. I am not able to take phone calls or video calls, although I am able to send a short video to prove my identity. My rules on phone calls and video calls exist for multiple reasons and are not negotiable.
To book, please send a short email telling me a little about yourself and what you're looking for, as well as how long you'd like to see me for, and any specific dates and times that you'd like. I can book appointments up to several months in advance. I take a deposit at time of booking, which is not refundable if you cancel. For most incalls this will be 20%, and for most outcalls it will be 50%.
I require a minimum of 3-4 hours notice for incalls or outcalls within a 25-mile radius of St Albans (includes London), 24 hours notice for outcalls anywhere in the UK, and 2-3 weeks notice for foreign travel during the pandemic.
I work out of my own home, or I can come to a hotel. For outcalls, prices may vary depending on how far you are from me. If you come to my home, you must be able to climb an average flight of stairs. I am unfortunately not yet set up for clients with mobility issues.
I have a cat. He will avoid most visitors, but if you are deathly allergic to cats, please do not book with me.
I do not have shower facilities yet, so I require all guests to bathe/shower and wash themselves well before visiting.
Incall:
1hr 250 | 2hr 500 | 8hr (overnight) 2000
Outcall:
1hr 500 | 2hr 1000 | 8hr (overnight) 3500 | dinner 600 | 48hr (weekend) 10000 flights | week 25000 flights
Contact Info
Contact
Information
Add Rose Dallanstorm to...