It goes without saying that the world has rarely, if ever, been through what we are collectively experiencing right now. Global travel and industry have ground to a halt, citizens have been told to self isolate or even shelter in place, and work stoppages are unbound by industry type or location.
Slixa is not immune to any of this. We are experiencing profound changes in the way and frequency with which people engage with the site, and have enacted cost cutting measures to ensure that only the most crucial staff remains plugged in. While we have seen record increases in traffic, ad placement, and conversions this year, it would be naive to believe that our business will be untouched simply because we are an online space.
While we face great uncertainty (as we are all facing great uncertainty) about the ultimate severity and duration of the pandemic, we are taking proactive steps to both ensure that Slixa comes through on the other side of this, and to bend to be as useful to our community of advertisers and viewers as is possible. These are some of the changes and maneuvers we have made so far, and this post will continue to be updated as this event progresses: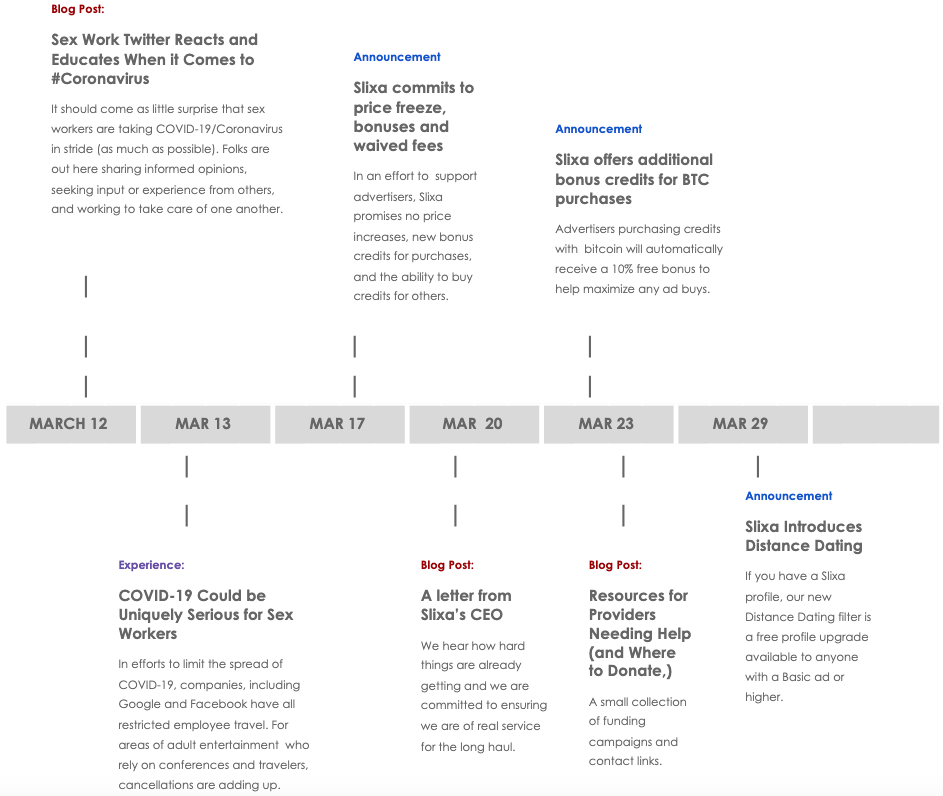 ---
There is no doubt that we will be making additional changes and announcements in the time ahead. Please bookmark this post, as we will be updating to reflect any new information. You can also follow along with news and experience posts collected under the COVID-19 tag.
The Slixa Team.