+

Soul Pleasures Tantra: Presence, Connection, Authenticity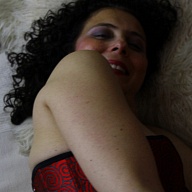 Love is not a nostalgia for what was, could have been or would be; love is an imprint, a stamp on the endless present.
Please visit my website, read through to determine if we are a match, and use the contact form there. Chapel Hill, NC is my new base city.
I plan to visit Charlotte and Greensboro.
I also travel to Asheville and NYC regularly.
You owe it to yourself to attain your fullest capacity for love, pleasure, and awareness. Feel better in your skin. Attract your perfect mate or learn to build passion with the love of your life.
These sessions and trainings can provide a lasting sense of well-being and give you tools to improve your life.
Become irresistible to women!
I offer touch healing sessions, tantric sessions, tantric kink sessions, and coaching mentorships.
For serious seekers who wish to establish a deep connection, I offer mindful companionship.
My sessions for men are particularly helpful for those with challenges or for those who simply want to learn to be better in touch with themselves and their partners.
The Look
Amy Clara Skye is a 5'10" caucasian woman in her early 40's with medium length brunette hair and grey eyes.
She is available for Male, Female, Couples, and Trans.
Interests
In my sessions and trainings with you, I am most happy serving as a channel for "goddess energy" and cosmic love. As such, my intention is to "get out of the way" and allow what wants to happen unravel. My sessions are not about me; nor are they are about you, they are more accurately about us, including the omni-presence of universal energy. I approach my sessions with warmth, commitment, an open heart, good-will, and a dose of humor. I consider myself to be a very nurturing woman, a natural "care-giver." I am very accepting. I have been told I have a soothing demeanor. I have a strong intuition and I believe I was gifted with a strong sense of touch, which I have developed through instruction and practice over the years, much as a musician trains at music.
I have been practicing tantra and conscious sensuality for over 8 years now. My work has evolved and continues to evolve through new information, workshops, sessions with other healers, and experiences with my clients. I have found myself part of a lively community of tantric practioners and teachers to whom I am very indebted and from whom I have learned a great deal.
Ultimately, I feel that my tantra practice is the culmination of a nearly lifelong interest in mysticism, embodied spirituality and healing. I have been both a student and a teacher of yoga, a massage therapist (for 15 years) , a dancer, and a performing artist. I have studied hatha yoga, ecstatic dance, butoh dance, modern dance, belly dance, and mediation. I have created a system of healing with sound. In college, I studied philosphy and world literature. I minored in dance and performance art. I am also a writer of fiction, creative non-fiction, poetry, and song.
Most importantly, in addition to being a teacher, I am a student. I am constantly seeking to learn and consider my "clients" and "students" my most valued teachers.
Expectations
I teach my tantra students to let go of expectation! That being said, I have hopes that I am going to share a deep and life-altering experience with you.
Because of that, I am very cautious when booking clients. The more transparent you are, the more able I am to connect with you.
I rarely accept same day bookings.
Please visit my website: https://soulpleasurestantra.com/
(take time to read through to understand if we are a match) THEN USE THE CONTACT FORM THERE.
If you are uncomfortable with the contact form, send me an email with your full name, city of residence, city in which you wish to see me, age, profession, a phone number (don't worry, I won't call) and a full paragraph about yourself and what makes you feel compelled to see me.
I will email you as soon as I am able to.
I am potentially available 7 days a week from 9 AM - 8 PM.
I am available to travel for those interested in longer sessions or my intensive training series.
Please review my screening protocals, my privacy protocals, and my deposit protocal on my website.
I look forward to beginning this journey with you!