+

Freyja Volva, elegant companion, sacred intimate, sexological bodyworker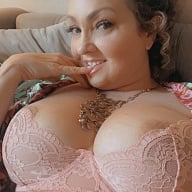 "You are a wandering goddess, brightening and mysterious to those lucky enough to pass you by. You are genuine, beautiful, exciting, and the kind of woman that only comes along once in a blue moon."
Freyja Volva, A Five Star Elite Provider
Sensual Massage & Companionship
"Dear Freyja,
I just want you to know that yesterday was wonderful to me! You are a lady of such beauty, grace, and magnetism. I was nervous walking to your door but you made me feel so at ease, just as if we'd known each other for ages. When you invited me into your arms I melted. When you kissed me you set a fire burning I haven't felt in quite a long time. Your strong but gentle touch elevated me to heights I've truly never been to before, and I cherish the memory. I truly cannot wait to see you again and experience all that is Freyja." —Jonathan P.
"Your hands should be put in a museum," —Andrew T.
*Schedule an Appointment Now!*
Hi! I'm Freyja (say "Fray-a") and I specialize in erotic massage combined with Swedish and deep tissue massage techniques. It's erotic and therapeutic at once! Massage clients often tell me it was the best massage they've ever had.
*I am studying human sexuality and relationship therapy at a well-respected university, and love to talk about relationships, personal growth and eroticism.
*I earned my massage certification in Atlanta, did Tantra workshops in Maui, studied Sacred Intimacy in California, and honed my BDSM skills in Seattle.
*Hours*
I am usually available 1-6 pm weekdays, some nights and weekends.
Book Online: www.goddessfreyja.as.me
*Fees*
Massage is 600-800 (90-minutes recommended)
Companionship is 800-1200 (90 minutes to 2 hours recommended)
Overnights: I welcome the opportunity to meet you at your four or five star hotel. I will also travel to your city! Packages start at 2500. Let's have dinner, laugh, flirt, and generally get to know each other! Text to start your adventure!
The Look
Freyja Volva is a 5'8", slender caucasian woman in her early 40's with shoulder length blonde hair and brown eyes.
She is available for Male, Female, Couples, and Trans.
Interests
I'm into psychology, languorous dinners and travel that involves a sailboat. I can have a great time anywhere. I'm a 7 on the Enneagram. Meyers and Briggs say I'm an Advocate: Introverted, Intuitive, Feeling, and Judging. They "tend to approach life with deep thoughtfulness and imagination. Their inner vision, personal values, and a quiet, principled version of humanism guide them in all things."
I love peonies, orchids, and truffles—chocolate or fungi. I like to smell all the flowers, make messes, pretend, get personal, dance, and say 'Yes' as often as possible.
I have a soft but confident presence that others seem to rest in. I am a dog whisperer. I'm also weirdly good with horses. I just have an uncanny ability to know how others are feeling, without anyone saying a word.
Expectations
I love the way the French value food, love, and conversation. A four-course dinner is one of my favorite things. I love hearing what you're most proud of.
Little Details:
I prefer a light cologne application—I have sensitive skin.
Offerings are left in an envelope in the bath, where you may shower if you like.
P.S. I am a creature who lives to express gratitude. Bring gifts of flowers, perfume or silky things!