+

Freyja Volva, elegant companion, healer, woman of the light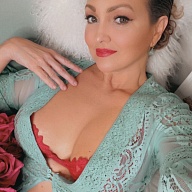 "You are a wandering goddess, brightening and mysterious to those lucky enough to pass you by. You are genuine, beautiful, exciting, and the kind of woman that only comes along once in a blue moon."
Be yourself, honestly and without apology. You don't have to pretend here. Experience the wild exhilaration of being who you truly are.
You arrive, I welcome you with a hug, and you step into my softly glittering home. I'm wearing something sheer, and smell faintly of sandalwood.
We're on the top floor, a bright aquamarine pool glows in the courtyard. When we sit down, I prop up my perfectly painted toes, and we both smile.
I like being with you— you can just tell. We flirt on the quiltedgrey daybed. There are goose-down pillows, Mongolian fur throws, and chairs draped in fur. You feel like royalty.
We tour the rest of my candle-lit massage studio, you see the separate bath and stacks of white linens. "Yes," you think, "I'm going to focus on my needs for a change."
It's nerve-wracking to meet someone new, but a little Southern hospitality puts you at ease. You tell me how you've come to be sitting on my couch, I touch your knee and watch you slowly unwind.
I've been doing bodywork since I was in my 20s. Studied Swedish and Deep Tissue in Georgia, Tantra in California, BDSM in Seattle. Now in my 40s, I've put in my 10,000 hours. One client said, "Your hands should be put in a museum."
A four-course dinner is one of my favorite things. I love the way the French value food, love, and conversation. I love hearing what you're most proud of.
I provide educated conversation, massage expertise, a great big heart, and enthusiastic hugs. Even before you leave, you realize how therapeutic the experience has been.
I'd love to get together.
Looking forward to getting to know you.
Warmest regards,
Freyja
Hours: M-F 11-7. (Sat and Sun,500 surcharge)
Massage 400/hr
Companionship 600/ hr (60/90/120 min)
Overnight Companionship 2,000/day (+ travel & hotel)
The Look
Freyja Volva is a 5'8" caucasian woman in her early 40's with shoulder length blonde hair and brown eyes.
She is available for Male, Female, Couples, and Trans.
Interests
I'm into reading, writing, getting to know new people over multi-course dinners, and traveling. I'm a Counselor-Healer type—one who knows how to have great fun anywhere she's planted. I'm a 7 on the Enneagram. Meyers and Briggs tell me I'm an infp. If I was a dog, I'd be a Golder Retriever. I wear Santal Blush by Tom Ford and Chanel No. 5 'Eau Premiere.'
PhysicaI Touch and Gifts are my Love Languages. I love peonies, roses, orchids, and champagne truffles—and great hugs. I'm in love with everything at Camilla.com.
I like to dance, dress up, smell all the flowers, make messes, pretend, go a little crazy, get personal—and do exactly what I want. My philosophy? Say 'Yes' as often as possible.
I have a soft but confident presence that others seem to rest in. I am a baby- and a dog whisperer. I'm also weirdly good with horses. I just have an uncanny ability to know how others are feeling, without anyone saying a word.
Expectations
Little Details:
I prefer a light cologne application—especially if you're interested in a massage.
Offerings are left in an envelope in the bath, where you may shower if you like.
If you bring a gift from Tom Ford or Chanel I may faint. I was a very feminine creature growing up. Getting presents was how I felt special, and it still feels like love. In other words, spoil me and I may knock you over and lick your face.