+

A Tantra Experience Like No Other For Men Women and Couples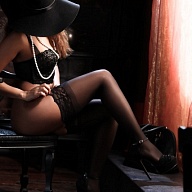 You will have your chance to surrender to the pleasure of a sensuous Goddess lavishing your whole body with her energetic, healing hands.
If you're looking for a conscious way to open yourself to love and become a healthier you – you've come to the right place. As you are given the tools and inspiration to experience healing and awakening, you will become more open to gratitude and pleasure beyond anything you can currently imagine.
Red Tantra Yoga (the practise of more than one person) helps to improve performance, intimacy, communication, pleasure as well it heals the wounds from abuse and past relationships.
White Tantra (Independent practise) can reduce many common ailments such as stress, muscle tightness, aches and pains and even anxiety and depression.
Both Red Tantra and White Tantra go together. Each is necessary to help the other develop and progress into something beautiful.
First, we invoke a sacred and spiritual container for us both to feel totally safe. From there, I will bring you into your body with massage, asking you to breath by expanding the length of your inhale and exhale. I will consciously put energy out through my hands that will begin to create a mind body connection between the seven different energy centers called chakras. These areas of consciousness are like extensions of the brain, they hold stress and trauma. But that's not their only function. With intention we want to align these energy centres beause they play a big part in rewiring the body to hold higher levels of arousal. That's right, we want to teach your body to run more "o" current, beyond the genitals and into every cell. From an esoteric point of view, these chakras, once awake, can fuel your enlightenment. On a psychological level, they each hold issues like, survival, rejection, disempowerment, hurts, shyness, lack of confidence, anger, depression, dysfunction, etc. Let's open a pure gateway so that you can release anything that isn't love in your body.
The Look
Ariya Noronha is a 5'4", slender, all natural, 23 year old woman with long brunette hair and brown eyes.
She is available for Men, and Women.
Expectations
To book your appointment please email.
I am available Monday to Sunday From 9am to Midnight Daily.
When contacting, please do not use derogatory language.
I offer Tantra & Massage Only.
Feel free to contact me with any further questions.
I offer a range of sessions to suit your needs. Please take a look at my website.
Offerings start at $240 for 1 hour. Travel within Toronto included.