+

Petite Intelligent Companion, Kinkster, and Wanderlusting Nymph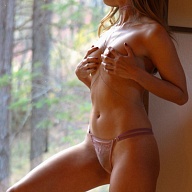 "Go out on a limb. That's where the fruit is." - of vague origin

Welcome friends,
My name is Signe (pronounced Sig-nee) and I'm an exclusive and low volume companion for Phoenix and Flagstaff. I'm currently pursuing a Master's degree with passion on the side.
A little bit about me: I'm fascinated by human nature in its endless variations. For me, a big part of this fascination includes meeting interesting new people. Friends and strangers alike often tell me that they feel at ease in my presence and that they can divulge anything to me. I don't judge or condemn. I'm a good listener, open-minded, with a kinky and playful disposition. I'm also a little bit of an odd duck with a quirky and irreverent sense of humor. I would describe my personality as naturally introverted, but I quickly warm up in intimate one-on-one interactions. I'm down-to-earth, but can just as easily turn on the intensity when the mood calls for it. I value my autonomy, and I am 100% independent.
I'm sensual in many aspects: I sometimes catch myself swooning to the crescendo of a symphony, the visual poetry of a good film, the first bites of a well-cooked meal, or the golden hues of a sunset. Naturally, I enjoy basking in the warmth of intimate connection. I tend to get lost in the moment, which bodes well for our time together.
And what about you? You have a story to tell and things to teach me, and I'm fascinated. I enjoy gentlemen who are respectful, discerning, considerate, open-minded and inquisitive. Discretion and confidentiality are key to us enjoying ourselves. However brief our time may be together, I believe there's immense value in that connection. There can be a lot of freedom in meeting and opening up to a beautiful stranger—and that goes both ways. Let's create a unique little space that is wholly ours, a getaway from life's stresses and ordeals. Whether you just want some light-hearted fun, to unwind and de-stress, or a safe space to divulge your true inner self, let's create that connection.
The physical: I have a slim and fit body with all-natural, perky A-cup breasts. I like to stay active by swimming, hiking, and trail running among other things. I have long dirty-blonde hair, with earth-blue eyes and a sly smile that will draw you in.
I split my time between northern Arizona and Phoenix. I can also travel if my schedule allows it. E-mail me your desired date and time of meeting (along with required screening information listed below) and we'll try to find a way to work with our respective schedules. Advanced notice is strongly recommended. Because I am busy with schoolwork, and I value quality experiences over quantity, I only see a select few. I may not be the best fit for everyone. I look forward to meeting and connecting with you.
Warmest Regards,
Signe
The Look
Signe Andrews is a 5'4", slender, all natural, 28 year old caucasian woman with long blonde hair and blue eyes.
She is available for Men, and Couples.
Interests
- Frolicking in the great outdoors: hiking, trail running, swimming, camping, backpacking… generally playing in the dirt
- Travel, road trips, exploring unfamiliar locales and cuisines (sometimes life is an adventure and you just have to give yourself up to uncertainty)
- Local food scenes, farmers markets, just generally FOOD
- I'm a consumer of politics, provider rights blogs, and sex advice
- I'm a lover of letters: if you have any favorite books, that would make an excellent gift and would afford us the opportunity to discuss it on a second date. ;)
- Nature: I have an affinity for pine trees, canyonlands, the Colorado Plateau, the pastel colors of southwest desertscapes, and the emeraldine waters of the Pacific
-Unique well-crafted and/or handmade lingerie
These are just a few of my favorite things.
Expectations
Please see my website for rates and screening information. Tour rates may vary based on location. Please consult the ads in cities other than Phoenix for rate information.
Couples and extended engagements offered.
Thank you!
xoxo,
Signe
**Cancellation: While I understand that unforeseen circumstances may arise that prevent our scheduled meeting, I ask for 24 hours notice cancellation. As a low volume companion who often drives long distances for an engagement, a last-minute cancellation is more than an inconvenience. If our date is cancelled within the 24 hour window, a 50% cancellation fee will apply. That takes into consideration the time I have set aside for us plus any travel arrangements and accommodations I have made. Please book carefully and if you need to change or cancel plans at any time after setting up a date, please let me know as soon as possible.