+

Red head Tall Curvy MIIF accepting experienced out call clients.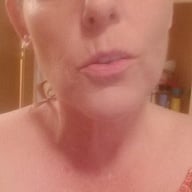 I only regret the opportunities I did not try
due to lack of believing in my ability to see the options I was delt. Aces or 8's. I would win by experience alone. The education could be invaluable.
I know that a lot of this adventure is going to be based on ascetic connection of looks. If you're into meeting a tall woman who stands 5'7″, porcelain skin along with thick full red hair, you're on the right path. "Diminutive" doesn't describe me well, but "curvy" certainly does. I've have a natural soft hourglass frame. My eyes are a unique color of green, and they're big and bright. My lips are pouty, full, and soft. My photos are accurate, I promise. Except for that blur, of course.
I am constantly reaching to increase my knowledge base daily. Education is how I get my fix. You'll never find me without a book or three, whether on my nightstand or in my overnight bag. To satiate my eternal thirst for knowledge, It feels as if I have become a perpetual student. I'm currently completing my masters in C.E.
Companionship helps people reconnect. I love people and enjoy a connection with masculine energy. That energy helps balance me, particularly when that energy is from a strong, intensive man. It's even better if you happen to believe that spending time with me can help lend some balance to your life and spirit, too.
There's never enough time to explore all the world has to offer, and I can often be found traveling around the globe trying to get it all in. Despite all the seriousness above,
I'm incredibly light-hearted, quick to laugh, and even quicker to crack a joke at my own expense. Taking things too seriously is often destructive and nothing should ever be so sacred.
I'm all about getting past that ego, skipping the small talk, and getting right into the juicier parts of us both.
What are we afraid of? What excites us? What makes our hearts race and our brows perspire? Let's do it. All of it.
With love always,
Ms. Red
The Look
Ms Red is a 5'7", curvy woman in her late 40's with short red hair and green eyes.
She is available for Male, Female, and Couples.
Interests
Yoga, art, reading, painting, spending time with my dogs. and any opportunity to try something different and new.
I could not survive without a few basic creature comforts. Spanish Red, a good couple of books, Ramone's t-shirts, elegant lingerie, Joy perfume, one pair of 15 hole Docs as well as a pair of kitten heeled Manolo Blahniks.
My adventures have taken me to the U.S., Europe, South East Asia, the Middle East, as well as a majority of my time living in the Lower West Indies. I have a passion adventure. New people, places and enjoy the change of scenery travel brings any chance I get.
My intellectual interest focus on engineering and theoretical physics. Mainly the moving conceptual ideas and problems problems to give them possibly a higher place for better practices within solutions in practice.
Expectations
Fees and time value:
All appointments for new clients require a 50% deposit.
Appointments of 3hours or more requirement a 25% deposit
Cancellations less than 24 hours notice will receive a 50% refund of total booking fee.
50% deposit is required if you have been a no shoe two times prior until reestablished.I
Show me actions accordingly
expect only a gentleman of manor and respect at all times in all ways in public.
Once behind the door I expect a willful driven man of one purpose and goal. Seeing how far he can lead me to submit, willing to start. How much can he take and give at the same time while being completely satisfied by both?
Whenever booking, I request as much notice as possible so that I may be accommodating to your schedule
I am available durring limited hours starting the 19th of August 2019 due to Fall semester as I finish my masters. Please contact me for information.
If you are visiting from outside the area, PLEASE book ahead as you would with otherwise limited availability activities.