+

Your Sweet, Travel Sized Delight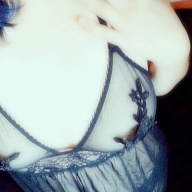 Why should the eyes be denied what delights them most?
Enjoy an Escape from Your Everyday World
I am a charming, warm, friendly, and well-mannered companion for discerning sensualists.
Educated and eloquent, I offer an empathetic, kind, and open personality to those who prefer a sincere and welcoming connection.
An accomplished traveler, I have lived and worked overseas and dearly love exploring new places and having adventures of all kinds.
Curiosity won't kill this cat!
I love scintillating conversation and listen with patience, humor, and an open mind. The depth of my generosity knows no bounds, when in the presence of a thoughtful, giving, and intelligent person.
You work hard and give your all in business and pleasure—why not gift yourself a powerful and exemplary experience?
Empathy, compassion, a caring and soothing touch—let's be a Muse to each other. I greatly enjoy helping others discover themselves, or simply enjoy a moment of true connection with someone else.
About Me
Age: 40
Height: 5' 0"
Chest: 38C, natural
Long, healthy, vibrant dark blue hair
Tattoos
Darling feet
Tiny hands
Soft and curvy body
Let's create something special!
I enjoy experiences with substance and connections with meaning, be they brief encounters, or lasting friendships.
I want to help make your wishes come true—take my hand, and discover what's possible!
I do not discriminate based on based on gender, orientation, disability, national origin, religion, or race. I greatly enjoy connecting with people of diverse identities and backgrounds. I am committed to making sessions accessible to everyone, so please don't hesitate inform me of any specific accommodations you might need.
The Look
Miss Brynn is a 5' 39 year old caucasian / latina woman with long hair and blue eyes.
She is available for Male, and Trans.
Interests
Sensory Favorites
Sounds, smells and the good vibes of the ocean
The scent of roses, honeysuckle and jasmine in the garden
Warm breezes at night
Sunsets and light from the full moon
The smell of hand-rolled nag champa or musk incense
A firm and confident touch
Feeling enveloped and warm
Heavy rain, powerful lightning storms
Horseback riding
Live music and concerts
Bird song at night
Holding hands, stroking skin, slowly building a deep and fulfilling bond
Expectations
*Screening required for all new clients.
Togetherness
I like to practice verbal consent on a moment to moment basis. This means I will ask you what you like and don't like before I do it, and I appreciate the same in return.
Hygiene
I will always be showered and well-groomed for our time together, and I expect the same from you. The only preferences I have regarding clients is that they must be hygienic and respectful. A cleanly shaven face or well-groomed facial hair, fresh breath, and clean and trimmed fingernails are much appreciated.
Please be gentle with strong fragrances/heavy cologne. Powerful odors like strong cologne etc trigger headaches and also distract me from the activities at hand. Ditto cigarette smoke/smokeless tobacco odor on breath, clothes, body hair, etc.
Respect
If you try to contact me and you are pushy, uncouth, start trying to negotiate considerations for my time, or avoid screening, I will simply end contact immediately. I am not a fan of wasted time or energy.
Soberness
Clients may relax and enjoy a drink or two during our session, if they like—however, it is not acceptable to arrive drunk or get drunk. Use of hard drugs during our time together absolutely will not be tolerated.