+

Your Sweet, Travel Sized Delight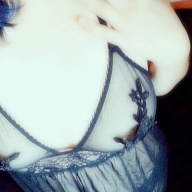 Why should the eyes be denied what delights them most?
We all would like a little kindness in our lives. Wouldn't you?
I am a charming, warm, friendly, and well-mannered companion for discerning companions.
I am an educated, eloquent woman who offers an empathetic, kind, and open personality to those who prefer a sincere and welcoming connection.
As a professional writer, I also read extensively across genres, though I have a predilection for horror, science fiction, fabulism/magical realism, poetry, journals/biographies, and travel.
An accomplished traveler, I have lived and worked overseas and dearly love exploring new places and having adventures of all kinds!
Curiosity won't kill this cat—I love scintillating conversation and listen with patience, humor, and an open mind. The depth of my generosity knows no bounds, when in the presence of a thoughtful, giving, and intelligent gentleman.
You work hard and give your all in business and pleasure—why not gift yourself a powerful and exemplary experience?
Empathy, compassion, a caring and soothing touch—let's be a Muse to each other. I greatly enjoy helping others discover themselves, or simply enjoy a moment of true connection with someone else.
Let's create something special—I will leave you relaxed, smiling, and feeling cherished and strong. I enjoy experiences with substance and connections with meaning be they brief encounters, or lasting friendships.
I want to help make your wishes come true—take my hand, and discover what's possible!
* I will be available for new connections after 7/20/2019. Please reach out via email to chat about availability.
About me:
~ Height: 5' 0" tall
~Chest: 38C, natural
~Long, healthy, vibrant dark blue hair
~Tattoos
~Soft and curvy body
~I am on a fitness journey, currently at 132 lbs, moving quickly towards a balance of 125lbs with defined muscle. I've become quite the little gym rat.
The Look
Miss Brynn is a 5', all natural, 39 year old caucasian / latina woman with long hair and blue eyes.
She is available for Men only.
Interests
Sensory favorites:
~ Sounds, smells and the good vibes of the ocean.
~ Warm breezes at night.
~ Sunsets, and light from the full moon.
~ The scent of roses and the smell of and smoke from hand-rolled incense and campfires.
~ A firm and confident touch.
~ Feeling enveloped and warm.
~ Heavy rain, powerful lightning storms.
~ Bird song at night.
~ Holding hands, stroking skin, slowly building a deep and fulfilling bond.
Expectations
* Screening is mandatory for all new friends
* If you use explicit or leading language or inquire about specific acts or services, I will regretably have to end our communication immediately. The type of gentleman I choose to share my time with would never disrespect a woman they have never met in such a way. Consideration given is for my time and companionship only.
* Excellent personal hygiene is a must — Please also be gentle with strong fragrances/heavy cologne. Powerful sensory distractions such as too perfume or cologne can trigger headaches. Quality deodorant is sufficient and lightly-scented pomade/products for head/facial hair is acceptable.
* Please also avoid cigarette/smokeless tobacco/cigar odor on breath, clothes, body hair.