+

Maturity Brings Special Gifts - Expert Hands, Heart of Gold, Wisdom, Care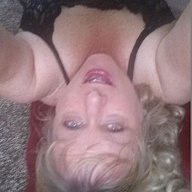 "Run from what's comfortable.
Forget safety.
Live where you fear to live.
Destroy your reputation.
Be notorious."
Rumi


If you are looking for quality, you have found it! My selfies are definitely humble, but I believe what I offer is so profound, it has little to do with images! If you tune-in to my vibe, you'll find a woman that gives her all for you and is about to change your life.
Using highly creative techniques, my sessions are incomparable. If you've ever felt someone with magic hands, that's me. Eleven years experience and I still love my work more than ever. I am obsessed with sharing the most profoundly satisfying massage experience of your life.
From deep Swedish style to long full strokes to whisper light, I am a world class expert in touch. I'll soothe and alleviate all stress for your delerious enjoyment. My very special techniques will give you every reason to return.
My sessions are an act of grateful reverence toward men and all they give throughout their lives for their women, loved ones and community. This is a huge thank you to all men! Don't wait another day for the pampering of your dreams. Every man should experience this upliftment at least once in his life.
I am warm, fun, intelligent and put you at ease immediately. No drugs, smoking or drinking, just a bright and beautiful, healthy attitude with a passion for massage. Shower available, no rush environment with candles and perfect soft music to lift you into heaven.
I offer tantric activations which allow you to become far more aware of energy movement. Beginner, tantric adept or old soul, I will help you to relax into new awareness. Discover what a true Dakini has to share as you learn profound receiving. I'm able to create intention that merges with you in deep inner levels, where eternity awaits!
The Look
Kari is a 5'4", bbw, mature caucasian woman with medium length blonde hair and blue eyes.
She is available for Male, Female, and Couples.
Interests
I'm deeply interested in discovering what men love! From sports to computer IT to hobbies, the Sacred Masculine is totally fascinating and a glory to behold!
My work is my mission. I'm deeply intersted in consciousness and metaphysics, expanding into realms of the highest pleasure to discover our connection to divinity, which I share with you during sessions. I embody the fullness of the Divine Feminine with no blockages!
I am a natural foods enthusiast, and am learning more about healthy eating. I enjoy the California Cuisine at BeJays Brewery if you would like to take me to dinner, healthy or not.
I just became a Grandma of a 9 month old boy who is the most adorable thing ever! My son lives in the east valley with his new wife. I also love animals and pets.
I have a passion for visiting sacred sites and natural places of great beauty. I hope to have a retreat where I can bring couples for classes in expanding their romantic lives.
My books are launching soon, and I will be teaching about how to connect deeply through hugging your partner. Falling in love is easy. It is an energy that occurs with appreciation and intention. I teach this to you in 5 minutes when you visit.
Expectations
The men I would like to have are open-hearted and caring, and would like to learn how to feel the pleasures of massage and the nurturing caring love of the feminine heart as she connects to the universal energies.
I enjoy mature and older men, but love anyone 25-95 please.
Hours:
Mon-Fri 11am, 1pm, 3pm
Some weekends available, please ask
Please text or call. Email is super-slow!
Call with cancellations ASAP. Thank.