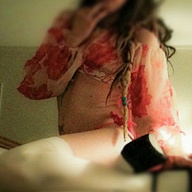 Your visions will become clear only when you can look into your own heart. Who looks outside, dreams; who looks inside, awakes."
― C.G. Jung
The Look
Willow Blue is a 5'1", slender, all natural, 26 year old caucasian woman with long hair and blue eyes.
She is available for Men, Women, Couples, and TV/TS.
Hello, How are you?
Welcome to My Inner Space of My Reality… Karyukai :)
What are you searching for? Are you seeking a woman with Integrity, Sensuality, Playfullness, or One who will help fullfill your wildest dreams,
Independent International Courtesan! Gentlemen, I am respectful, discreet, passionate, feminine and elegant. My sense of style is versatile and adaptable to any mood and occasion. Whether it is a romantic dinner or a black tie function, a night out on the town or just some quiet time indoors: I am your ultimate companion! I am a petite and affectionate lady who is available to spend wonderful moments with you. If you share a love of life's successes and the very best it has to offer, you are in the right place.
Life is a magnificent & beautiful Journey, which many choose to adventure through by living & exploring alternative lifestyles. My peaceful and cozy mood, will have you relaxed & at ease in no time! I would be delighted to accompany you in simplicity and, be it private evenings or long moments of complete relaxation. An extremely "Free-Spirited", Dready Betty Angel… I Am! I love to create laughter! It which heals thy Soul, they say Laughter is the Best Medicine! When you create laughter, you are creating a burst of Sun rays to Shine in On everyone within your atmosphere! A geniune smile can change everything for the One who needs it the most! Sometimes we just need that One person who understands when nobody else does, someone who is Outside their Box, perhaps Across The Universe!
Exotic, Intelligence, Exquisite Manners, Sweetness, Ellegance, Poise and Sophistication define me as a high-class Courtesan. Quality over Quantity is what I strive for in my clientele & Within myself & perception. I appreciate the moments, I have with my clients & take great care in giving 100% attention & focus towards our cherished time together. Love to Learn, Love to Play, & Love to Be Animated! Tell me to tip-toe across the floor & I will be your Ballerina! Being a Ballerina isn't the only thing I am good at! Play me your kind of music & I will dance to the beat & we will have a grandouis time, if you are not much of a dancer then you can have a wonderful pillow stuff seat on the floor & I shall dance for you! Festivals are quite fun to adventure into as well as Art Festivals or International Food Festivals, Dream Lucid! Maybe there is a special event you would like to attend, a camping trip you want to take, or just a simple getaway for a moment… you can either opt for A great Vacation Hostess ;) or by yourself!
I am a low-key, high maintanence kind of person with an extremely colorful & artsy personality which makes roleplay, cosplay & bdsm a much more animated scenes on my playground! I Am reserved for the most selective and refined gentleman. Not only can I be your Courtesan for a special event, I Host Events, Charities, Fundraisers, ViP Hostess, & or your Traveling Companion accompanying you on your travels. Guess what… you don't have to be a male either. I encourage women of all diversities, to take advantage of my companionship offers as well, couples welcomed too! Exploring the Feminine aspect of the One is needed just as much as the Masculine Aspect, Creating balance within yourself! If you wish to Connect with your Senses, Be sure to Contact me for further details. I am sure these pure moments of intimacy, seductiveness & catty plays will remain some of your best memories that will last forever. Together we will provide the illusion, the fantasy of perfection, we will run away to an exciting adventure awaiting for us to enjoy!
Expectations
*Call if you are running late or need to cancel, please let me know as soon as possible, I will always do the same! *I do not tolerate drug or alcohol abuse, please wait until you are straight to call.
PAYMENT
Ensuring the appropriate sum is available on the arrival of your escort. On longer term bookings such as a few days or extended vacations with a escort different rules may apply!
CANCELLATION
If you decide, to cancel an appointment you have made then please give advanced notice. If you are booking internationally at least a few days will be required. If the date with courtesan is a social function, dinner date or massage service a few hours will be required. If you do decide to cancel, the courtesan will request an alternative date at your convenience. Any advanced sums will be held in your account pending your instructions.
FEES
If you feel the fees for your courtesan are too expensive please do the honourable thing and do NOT make a booking. Nothing more discourteous to an escort than to to quibble over the fee. It is fair to say that if you are someone who does worry over escort fees then you are not the kind of client who is right for VIP Girl in the first place!
DEALING WITH YOUR COURTESAN
Despite the fact a lady may work as a courtesan, does not mean to say that she is different to any other women. This means treating your escort with the respect she deserves. Women adore men who treat them right!
PERSONAL HYGIENE
Clean, fresh-smelling men exude a magic over the opposite sex. Science has shown that a woman's sense of smell is far greater than that of their male counterpart. Before meeting your escort always ensure you are clean. Personal hygiene not only relates to the client but also the abode, whether personal residence or hotel. If premises are not clean and respectable then I will vacate the premises immediately.