+

Your Favorite Elite Luxury Companion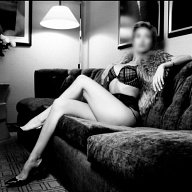 "If you obey all the rules, you miss all the fun" - Katharine Hepburn
Hello to the hottest community on this planet! It's bittersweet that I'm announcing my retirement from the hobby at the end of this summer. I've landed my dream job and need to refocus all my efforts into this passion project. I can't even explain how excited I am to start this new chapter in my life! If you have my personal contact information, please keep in touch as I'll still be taking a limited amount of dates- schedules permitting of course. While I am relocating, I'll be back to Vegas periodically to play… I can't leave you guys entirely, I'd miss you too much! Catch me while you can or be sure to exchange information as all my ads and websites will be taken down in the near future. Thank you from the bottom of my heart for all the wonderful experiences and unforgettable dates! xoxoxo
I'm a 100% genuine girl from Hawaii. When I'm not modeling, I'm succumbing to my insatiable wanderlust. I adore traveling around the world- anywhere new is always best! I take pride in living a healthy and active lifestyle. If I'm not out hiking, paddle boarding or dancing, I'm at the gym praciticing aerial silks and weight training.
I have a great passion for inspiring culinary experiences and savoring fine wines. From Michelin stars to bustling food stalls, I appreciate any craft that's been perfected. My personality is both outgoing and adventurous- any time we spent together will be a refreshingly new and fun affair!
Standing 5'6", 125 lbs, and measuring 34D, 26, 36. You can count on me to be a lady in and out of the bedroom.
Interests
Great food, even better wine
Scuba diving
Fitness - weights, running, aerial silks
Fine arts - live music, dancing, theatre, opera, symphony
Anything involving the ocean - boating, fishing, lounging
Fashion - there's few things better in life than a woman in a fitted dress with sharp heels and the secret of what's underneath
Stimulating conversation
Historical films and documentaries
Travel
Contact Info
Contact
Information
External Links
Add Vanessa Harlowe to...