+

LONGEVITY SPEAKS VOLUMES Highly Rated well Mature White Blonde TS Companion

Gender

Transgender (TV/TS)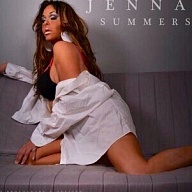 The most attractive thing a man can do is exactly what he says he's going to do.
Hi there,
I hope you enjoy reading my ad. First & foremost let me say I changed my phone number because I got tired of having a Montgomery county number when I live in Houston.
FOR FASTEST RESPONSE PLEASE JUST CALL INSTEAD OF SENDING A TEXT/ EMAIL!
Its REALLY IMPORTANT that you understand that in order to spend time with me, ITS ABSOLUTELY CRUCIAL that you're able to give me at least an HOUR NOTICE!
I can appreciate you right where you are in life. Im not judgemental. I love to laugh. I wouldn't say that im high energy but I def have a personality that you won't forget.
I'm fairly certain when you get to know me, you'll appreciate the fact that although I'm mature, my sense of humor and light hearted personality will be something that nobody can forget! I do love to laugh.
You never have to worry about me taking life so seriously. It flies by an I wanna enjoy every secon of life!
I offer quality companionship that hopefully will mesmerize you, and definitely will intrigue you. I have a wicked sense of humor that most appreciate.
Whether you agree or not that some things in life improve with experience … is a matter of opinion. As unfortunate as it is, it's also a known fact, is that with every beginning an ending is inevitable. I'm going to enjoy my life whatever it throws at me.
I have every intention of creating amazing companionship while embracing my femininity.
I'm here to be your quality confidant. I'm also an excellent listener & great at being intellectual, & bright. I have no trouble keeping the conversations flowing. I can appreciate the differences that make us who we are.
I'll make your time with me all seem worth it.
I intend on creating an experience that keeps you wanting to know me even better on an even more intense level. You'll find me to be a very feminine & sometimes assertive also. I'm also not afraid to make mistakes. That's all part of learning & growing.
I'm worthy of your attention as you have mine.
Your trust & comfortability with me is of greatest importance.
Give me a chance. I will strive to go above & beyond. I'm not here to be another "average"or "less than average" experience. I want to exceed & will.
It's been my pleasure to be of the Highest rated TS mature entertainers in Southern Texas.
With an extremely wickedly twisted sense of humor, outgoing personality & free spirit I can entertain even the most skeptical.
I've kept everyone guessing just when they've thought they'd figured me out.
You'll learn quickly that I'm well reviewed for a reason. I'll always show my appreciation for you, while understanding that you work very hard for a living & I will never take you for granted. I deeply appreciat your efforts in getting to know me.
I have a PERSONAL RULE- to ALWAYS let you INITIATE CONTACT with me via text or call FIRST. It's not my place
I've taken great pride in providing quality companionship & professionalism that you'd expect from someone of my background. Now sit back, relax & let me take it from here once you set a time for our meeting.
My photos are 100% genuine & authentic. I don't own Photoshop in case you wondering I'm usually available til Midnight- but I am only around some of the time ( part time) & only available til Midnight!
Please MENTION Slixa for ultimate immediate attention!
NO BLOCKED CALLS
NO HABLA ESPANOL!
The Look
TS Jenna Summers is a 5'11" 34 year old caucasian TV/TS with long platinum hair and hazel eyes.
They are available for Men only.
Interests
I've always been told that I'm quite friendly & outgoing. I enjoy learning what makes others "tick" so to speak & always offer an experience that's well above average.
Expectations
I don't want to be a bad, or another "less than average," experience that you'd wish you could just forget. I give 120% of myself & in everything that I do.
I am available only UNTIL Midnight. Please don't call after midnight until the next morning. Thanks for your support. Don't by shy! I can't wait to hear from you!
Contact Info
Contact
Information
Add TS Jenna Summers to...