+

Well Reviewed Mature Blonde Trans Beauty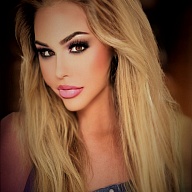 The most attractive thing a man can do is exactly what he says he's going to do.
Hi there,
I'm Jenna! Although appearance is only half of the equation, a remarkable friendly spirit only makes you admire me more. ;)
I change my look often but I'm an established mature Companion who's been highly rated, sought out & well reviewed. I'm always excited to meet new friends.
It's important that you understand that in order to spend time with me, I do respectfully ask for 1 hour notice, just to ensure availability.
Feeling a little lonely? I'm glad to be here for you.
I'm a mature lady with a great sense of humor, but a very straight forward, honest individual. What sets me apart from so many companions, Is that I do truly enjoy spending quality time getting to know you, & I do what I say that im going to do. Many have said that I'm very easy to talk to. I'm a very warm hearted person who's very down to earth, & the least judgemental person you might ever know.
I'm fairly certain when you get to know me, you'll appreciate the fact that although I'm mature, you'll enjoy my sense of humor and light hearted personality. I love to laugh. I'm youthful enough to be attractive, yet mature enough to be a trustworthy person.
*** I also let you initiate contact, as it is a standard that I live by, as it's not my place to contact you unless you've reached out first.**
I wanna enjoy every second of life & every adventure life has to offer.
I offer quality companionship that will mesmerize you, and definitely will intrigue you.
Whether you agree or not that some things in life improve with experience … I do because I've watched it. I'm going to enjoy my life whatever it throws at me.
I have every intention of creating an amazing experience for you, while protecting your discretion. Many newbies contact & see me because they know that I am mature enough to be trusted, & not your "run of the mill assembly line" escort.
I'm here to be your quality confidant. I'm also an excellent listener & an intellectual. I have no trouble keeping the conversations flowing. I can appreciate the differences that make us who we are.
I'll make your time with me all worth it.
You'll find me to be a very confident, but classy woman.
I can assure you I will never make you feel like a burden.
Your trust & comfortability with me is of greatest importance. I've enjoyed meeting with people whove n had experience meeting a trans- woman such as myself.
Please just give me a chance. I will prove I can be trusted & I will strive to go above & beyond any other experience with a woman such as myself, without time restraints or pressure. I'm not here to be another "average"or "less than average" experience- keeping a revolving door all day long. I'm very low volume, but always high quality.
It's been my pleasure to be of the most sought out, Highest rated TS mature entertainers in South Texas.
With an extremely wickedly twisted sense of humor, outgoing personality & free spirit I can entertain even the most skeptical.
I realize that you work very hard & I will never take you for granted. I deeply appreciate your efforts.
I always let you initiate contact with me via text or phone call.
I've taken great pride in providing quality companionship & professionalism that you'd expect from someone of my background. Now sit back, relax & let me take you on an exciting journey!
My photos are 100% genuine & all me.
I'm available til Midnight. I rarely read email, so it's always best to just call. If I miss you please try again. Surely we can find a time that works for both of us.
Please mention Slixa for ultimate immediate attention!
The Look
TS Jenn Summers is a 5'11" 34 year old caucasian with long blonde hair and hazel eyes.
They are available for Male only.
Interests
I enjoy different illusions- but always a feminine one. I've always been told that I'm quite friendly & outgoing. I enjoy learning what makes others "tick" so to speak & always offer an experience that's well above average.
Expectations
I don't want to give another "less than average," experience that you easily forget. As most all of my company- I'm certain you'll be back again!
I am available only til Midnight! Thanks for your support.
I can't wait to hear from You ;)
Contact Info
Contact
Information
Add TS Jenn Summers to...