+

Sultry Mediterranean Gypsy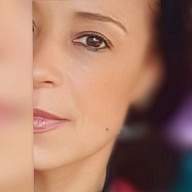 Leaving next month so schedule soon
Important!
-O U T C A L L S only
-contact via T E X T calls only with permission
- A 10% deposit is
R E Q U I R E D
for all new clients.
*A travel fee may be required for distances further than 30 miles.
-If you want to see me, it's wise to read my E N T I R E ad. It will be apparent if you don't.
For my potential clients that can't host, I have some suggestions that might help.
About me:
I'm told I have a "mysterious" presence. This somewhat amuses me. Am I enigmatic? Maybe to some…It's all in the eye of the beholder.
These multifaceted brown eyes hold many secrets…
For those whom I have not met yet, I only do "this" part-time. I brings me pleasure to play the alluring woman of a "certain age", with a "very particular set of skills"… Wait! Isn't that a quote from a movie? Lol (ok, yes,… I'm also a woman with a silly sense of humor, I digress…)
I am located in the lake Jackson area (no incall)— I will travel to you, where we can enjoy each other's company privately or at an event.
I am compassionate, trustworthy, "first-timer" friendly, as well as Very Discreet. I crave great conversation and I love to touch!
If you are a gentleman of good character, seeking the same in a companion, I invite you to contact me—text only please. No calling unless previously agreed upon. I'm often unable to answer.
I will respond at my first opportunity.
Time flexibility is appreciated and advanced notice works best.
Please Text me your:
*Name
*Age
*Location Zip Code
*Where you saw my ad
* When you were aiming for and for how long.
* Please acknowledge and agree to terms regarding deposit and travel fee.
I'm eager to meet you and spend some time together!
Sincerely,
~MsTia
*Rates*
~1hr 440
~2 hrs 800
~3 hrs 1200
~4 hrs 1500 (Dinner w/min 2 hrs social time)my personal favorite
The Look
Misty Tia is a 5'6", athletic, mature caucasian woman with shoulder length brunette hair and brown eyes.
She is available for Male only.
Interests
I am comfortable in both formal & casual settings. Whether at a gala fundraiser, an art exhibit opening or a backyard bbq, I'll be the gem on your arm.
Things I enjoy, but are not limited to:
Good Conversation, laughing and learning
I love city AND country living
I love furry animals big and small.
Oh, and of course, giving & receiving massages! :D
Expectations
*All I N I T I A L meet-ups require a 10% deposit via Amazon egift (non-negotiable)
* There may be a travel fee if location is further than 30 miles I'm located near lake Jackson.
*Possible light screening for safety.
*Please place my gift in a card or envelop where I can easily see it.
*I am selective of the gentlemen I spend time with and what occurs is between two consenting adults.
*I will not entertain communication that is rude, vular or improper.
*No substance abuse or excessive intoxication in my presence please. I will remove myself if I feel uncomfortable or unsafe.
*I'm Vaccinated
*I am healthy- please be as well.
*Just prior to my arrival, please disinfected all surfaces I may come in contact with.