+

Retiring. Bye Bye. Slixa, I Love You.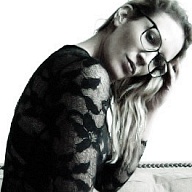 "All good things are wild and free." Thoreau
Low Profile / High-End / International Background / Downtown.
My name is Katya. I essentially create mutually enjoyable experiences and present opportunities that otherwise wouldn't exist.
I'm a multidisciplinary creative designer, entrepreneur, and systems thinker. I run start-ups and have worked in a consulting capacity for the past deacade.
True blue INTJ. I prefer to primarily spend time with those looking for "Mind Candy", a wing-woman, an unconvential part-time girlfriend, or a serious distraction.
I prefer to spend my time with those that actually want to be challenged, enjoy banter, discuss and explore taboo topics, or simply need to get out of their own heads. An underlying real friendship, mutual respect, and special kind of trust is the expectation.
I'm a martial artist and adventurer. I'm game for all sports and extreme activities. Doing them. Not watching them.
Available for bespoke experience only. This means genuine, authentic arrangements, that quite literally run the gamut in terms of scope. Nothing is weird in my book. There are no stupid questions - just ask them in person please as texting is not a viable method of communication for anything important. I love weird and am energized by the bizarre.
My approach is blunt and presentation style unbranded. Mutually enjoyable results in enjoyable experiences. Without a connection its like playing puppets. Period. Nothing comes from nothing.
Low profile. High-end. Legs for days.
Dutch / French. Lived across 3 continents. Fluent in English and French. Attended top-tier private schools (the kind with uniforms and nuns). 5 year Bachelors of Science with a double major in Psychology and Business.
Traveled to more than 25 countries to date (on my own dime and often solo).
Adventurer extraordinaire and will go anywhere and do most almost anything.
Intuitive above all else and an extraordinary capacity for empathy.
Very high-energy, contradictory, with British manners. I challenge the status quo.
I get along swimmingly with uber nerds, we speak in "bespoke";).
The Look
Katya Van B is a 5'9", slender, all natural, 31 year old caucasian woman with long blonde hair and brown eyes.
She is available for Men, Women, and Couples.
Interests
Self supporting multi-media artist and love all that is creative. I am also a rally racing aficionado, and adventurer at large.
Former equestrian with a fondness for big Dutch warmbloods and a penchant for German engineering, hot hatches, and flat sixes.
I camp on deserted beaches, climb mountains, and jump off waterfalls.
Expectations
Please read prior to contacting me:
No Selfies: I do not send selfies.
In-Call: I have a permanent incall location downtown for convenience and privacy purposes.
Same Day: Evening dates only.
Outcall: 4 & 5 star hotels. At my discretion.
Workarounds for Screening: No referrals. No reviews.
Low-Profile: It means I can (and do) enjoy going out on the town. Take me out. I'm footloose and fancy-free.
On-Going: Long-term arrangements are my preference and forte.
Communication: Communicate with purpose and intent please. Include relevant, basic 'when / where' type info.
Extremely low volume, expect my rates (and scheduling flexibility for those I see on an ongoing basis) to reflect this*)
*Cash, Skype Money, Bitcoin, Amex / Visa Gift Cards, and Select Retail Gift Cards, or any combination thereof.
Do / bring whatever you'd like here. Shower, jump in the pool, spill champagne…I mean it when I say make yourself at home.
Valid passport and TSA clearance.
As I end-up only seeing a few gentlemen in a part-time professional girlfriend capacity, I often disappear for months at a time.