+

Your Pawfect Companion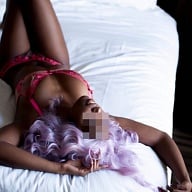 I've traveled from the Victorian era to share hints of aristocracy with the hint of New Age compassion
Hello, there. My name is Zoe Washburne, and I am a 21 year old gamer, student, and your friendly neighborhood art enthusiast! I am a genuinely happy person, with a bubbly personality and a positive attitude about life. I love connecting with people and learning more about their lives. You know those moments when you're really connecting with someone and the words come easily, and time feels like it's standing still? That's when I feel that I shine my brightest. I love to smile and laugh, and find enjoyment in spreading happiness to others. I especially love to surround myself with people that aren't afraid to laugh at the little things. I have a deep passion and appreciation for art, which is why I am currently in college studying animation and graphic design. One of my favorite artists is Charles Dana Gibson (famous for the Gibson Girl). I also really enjoy French paintings and sculptures. I really find it interesting how people were/are able to create an illusion of smooth fluidity from something as hard and rough as stone. I'm also a huge nerd at heart. I love gaming (Monster Hunter, Border Land, and Destiny are some of my favorites) and Japanese Street fashion. Perusing anime and manga are fun past times of mine, and I can absolutely be convinced to put on a rather alluring cosplay as well ;). When I'm not studying, I enjoy gaming and spending time in the sunshine with my two dogs! Physically, I am a toned, petite 5'4" with beautiful curves and dark skin. My eyes are catlike, and a deep mahogany color, with long lashes. My hair changes frequently; sometimes it is long and dark, other times it is in different styles and/or colorful — it all depends on the day and my mood! My chest is a 32 DD/DDD and my legs go on for days.
The Look
Zoe Washburne is a 5'4", slender woman with long hair and black eyes.
She is available for Male, Female, Couples, Trans, Disability, Groups, and Non Binary.
Presentation
Feminine
Interests
I've learned to experince time with horses including cleaning, feeding, and most of all horseback riding. Any type of horse events I enjoy to watch or also be apart of. Hoping more would engage in such practices while also drinking wine, perhaps picknick style date.
I love movies! I love finding big name ones and even indie movies are great to sit down and experience. I always find it ironic when movies I truly adore become cult classics. Just because it didn't do well to rotten tomatoes doesn't mean the audience concluded it to be trash as they say.
Do you read comics? I do! It doesn't have to just be American ones, it could be Korean, maybe Chinese, yes of course I look at Japanese ones too. I'm inspired by the writing and tge art that goes into the books. That's also why I cosplay, bringing something to life that was just on paper is absolutely inspiring to me. It can be difficult since there's a not even pattern you're creating for said character, it's up to the imganation inside to decide how its going to come to life.
Expectations
If you'd like to brighten my day, send a gift!
Its never expected, but always appreciated!
I love getting new lingerie to show off. This is a list of my favorite brands!
https://www.agentprovocateur.com/us_en/lingerie
I also love shoes, Bags and Clothes
https://us.jimmychoo.com/en/home
If you'd like for me to pick something out, here are some gift card options
Amazon
Sephora
Lush
​Drybar
Donations should be in an envelope and placed in the bathroom when you arrive. If we are in public, please place it in a card or a book.
Please be prepared to make an adequate two references from the last six months.
I will always be freshly showered and hygienic, so please do the same. If you are unable to shower beforehand, I am always happy to lend you my shower.
​