+

…Ready to Lead You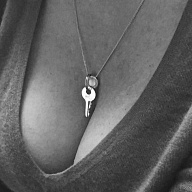 Life shrinks or expands in proportion to one's courage. ~Anais Nin
>> Setting appointments now for Dallas/Atlanta in September and Dallas/Chicago/Las Vegas/New York in October. <<
Are you looking to explore the dreams and visions that distract from your daily grind?
For a certain kind of client, especially those who are security-minded and meticulous about privacy, I am exactly the right person to lead you to a better understanding of your most private self. Whether you seek to push your own limits of self-discipline, explore the deep-seated urges that have followed you since you can remember, or find new ways to channel your private energies into a more powerful external persona… my extensive experience with private executive coaching can guide you.
I use roleplay, structure, reward and achievement to bring enlightenment you have only heretofore imagined. I want to hear about that which drives those images you have only ever seen in your mind… and then guide you to experiencing them.
If you're ready to live your best life, I'm ready to lead you there.
You needn't already be experienced with power exchange or other similar dynamics, as I would be delighted to visit over dinner or drinks and answer questions to help you learn and understand more about what you might expect from a relationship with me.
In fact, many of my consultations are conducted in public, as of course I am exquisitely discreet. (Isn't that part of the fun?)
The Look
Justine is a 5'5", bbw caucasian woman in her early 40's with medium length brunette hair and green eyes.
She is available for Male, Female, and Couples.
Interests
I am passionate about authenticity, leadership, discipline, consultative coaching, nurturing relationships, self-actualization, and peak experiences. Personal growth is a mandate for me, and I prefer clients who are also seeking to evolve and grow.
I travel often, and am available to do so for coaching sessions as well. You can surely imagine that there is little as thrilling as being made to meet exacting standards while away from home.
I enjoy and am experienced in many areas of fetish and unique interest. Do not hesitate to inquire… although not all requests are available for coaching or consulting.
I am available for longer-term keyholder relationships, to select clients.
Expectations
I reserve texting and phone calls for clients. Please expect our initial exchanges to be via email until we have established a relationship. I am happy to discuss a daily-contact program where together we invest in the maintenance of your training and growth.
I conduct my own screening process and do not utilize third-party verification. Thank you for understanding.
When you send your initial inquiry, please introduce yourself, and elaborate to the extent you are comfortable as to what you are seeking (if you already know — and if you don't… that's okay), and your level of previous experience.
Feel free to inquire for website.