+

I AM OHIO'S FINEST & I PROMISE YOU WILL AGREE WITH ME AFTER ONE DAY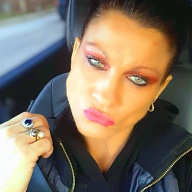 Ima a Virgo who is so unique & one of a kind I promise you will agree as well nothing to lose but a whole lot to gain what do you have to lose
I love the casinos anything that involes high adrenalin excites me. Love to dress up I was an exotic dancer for 15 years so I just enjoy the atmosphere as does anyone im sure. I'm pretty open to anything exciting. I love to go out to dinner, take walks, & enjoy great days with awesome friends. I am a single female with a grown daughter in college so my time is pretty open to anything in life that makes me happy however ; I do have a full time job 10 hrs a day 4 to 5 days a week, so I will try my best to accommodate being a truly great friend & hey who these days are not busy right lol. I love to shop & enjoy the finer things in life, so I know very well the concept of work hard play hard. The fast LIFESTYLE has always been my thing its ok not everyone can be BETTY CROCKER I'm more of a Harley Quinn… I and am not looking for anything accept companionship & ways of doing what I love & meeting new friends for those gentlemen whom are to busy, or just want companionship for whatever your mood for the day you are welcome to call me anytime! I promise I will be available & assure you that I am a great enhancement to your life. Never ever will I bother/call or any other types of behaviors that you do deem alright sometimes new friends can be overbearing nah not me In just a freebird if you will lol. This is not for illegal purposes this is a skill an art for some of us ladies who have the gift of gab the never meet a stranger personality then Im your new best friend & I enjoy my job to its fullest just give me a chance to become one of your trusted friends their are not alot of us out here today & I assure you that I am the last of a dying breed & you will be very happy/lucky to have encountered me. I live each day like its my last Im a social drinker & I do not do drugs so their it is in a nutshell be prepared to have the time of your life with OHIO'S FINEST. Dang I almost forgot my favorite I absolutely love to travel, so as long as it does not interfere with my main form of employment LEGO lol. I am not age specific I adore all people & all people love me hope your not thinking wow she is cocky no no sweetheart I know my worth because I have worked my whole life to make sure I maintained INTEGRITY, HONOR & CLASS worked out for me well so yes Im convinced I earned it tho not to many can accomplish that.
The Look
NIKKI is a 5'5", athletic caucasian / native american woman in her early 40's with medium length brunette hair and green eyes.
She is available for Male, Couples, and Disability.
Presentation
Feminine
Interests
My intrests are reading, tanning, & being an entrepreneur my personality is so unique you must see for yourself never have I been mistaken
Expectations
Im totally for everyday friendship however; I am a busy lady so if you book a slot & dont keep it I will not see you in the future thanks in advance