+

You Deserve To Experience The Best in Tantra And Feminine Companionship!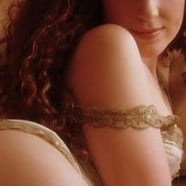 Sweet Southern Belle and Top Shelf Master Tantra Teacher. I offer Exclusive VIP Companionship. I can take you higher! Video Dates and Courses Available Master Your Energy, Vitality and Confidence!
My incall is in Asheville, NC and i provide outcall to Charlotte, Atlanta, Greenville SC, Raleigh/Durham, Charelston, most of North and South Carolina as well as Georgia or FLY ME TO YOU for a half day off the clock, a full day or overnight or a weekend adventure or tantra training. Please book ahead so i can plan the best date you've ever had!
I adore a man who reads and knows My Rates, Offerings, and Screening Requirements Before Contacting me. Thank you for your attention to my happiness! :)
Are you a connoisseur and appreciate the finer things in life?
Are you discriminating when it comes to feminine companionship?
​Are you ambitious and successful yet believe in slowing down to enjoy life and smell the roses now and then?
Then you and I may just be a match made in heaven
I am a trained Tantra Teacher, Therapist and Coach
Graduate Degreed, World Traveler, Writer and Astrologer
Sweet Southern Belle and Fun Date, Adventure and Travel Planner
Foodie, Sensualist and Naturalist
I post new photos every 6 months!
I Offer Worship and Adoration
I have gracious manners, charm, and a way of putting others at ease around me. I've studied and practiced tantric and taoist practices for over a decade. Perhaps that is why i look at least 10 years younger than i am. I'm an all natural rare gorgeous redhead. Like unicorns we are infamously passionate by nature. My background as a dancer gives me a dancer's body and a graceful way of moving that people often comment on. I'm a modern woman but also a traditional romantic. I have a powerful appetite for learning as well as earthly pleasures. I've been featured in books and videos on tantra and tantra massage and even written a book of my own!
Please Know:
I am a Top Shelf Authentic High Quality Tantra Companion and hourly apts in person ARE NOT available.
I have an Exclusive Clientele and see Selective Patrons Only.
I love having the opportunity to get to know each other because it creates so much chemistry!
My rates allow me to be selective, I am a high quality low volume companion!
Court Me! Top Shelf Tantra Training and Exclusive Companionship Investment:
VIP Tantra Massage and Mastery Classes In Person-
Adept Tantra Training:
Begin Your Journey to Energy and Relationship Mastery
for Vitality and Health For Life!
Can be done over 3 months or a weekend.
Couples love my Tantra Retreat!
$3-5k ~ 3-5 Masterclasses
​
Divine Romance VIP Companionship-
Half Day Off The Clock ~ $3,500
Full Day or Overnight Slumber Party ~ 5K
Ultimate Weekend ~ 10K
(Also available during the week)
​​
Live One on One Private Video Coaching Calls-
First Date Video Coaching Call-
Let's get to know each other and see if were a good fit to get together in person or for an Adept Training or Mastery Course!
60-90 mins $375
​
Warm Up Coaching Video Calls-
3 Sessions ~ $1500
Embody Your King and Claim Your Power Mastery Course!
One On One Live Video Course- 12 Weeks ~ $3, 500
With 3 In Person VIP Days!- 12 Weeks~ 5-8k
Please see Interests below for more details about my Men's Mastery Courses.
I believe in Quality Over quantity and am Very selective about who i see which provides more safety for you and your family. Privacy and confidentiality are paramount to me.
I also clean and disinfect my incall sanctuary throughly and maintain very high standards of hygiene to ensure our safety.
The Look
Sweet SouthernBelle Sophisticate is a 5'7", athletic, 35 year old caucasian woman with long auburn hair and green eyes.
She is available for Male, Female, and Couples.
Interests
I would like to give you something dear,
that makes you my personal confidante:
to give you a thought of you out of my day
and a dream from my night.
I want to see us blessed
and may you let go from my hands,
like a treasure, the tenderness
that you never knew how to long for.
Poem by Rilke
I'm excited to share the Coaching Course ive created for you to Embody Your King and Claim Your Power! In this one on one private coaching course with me you will master your energy, confidence and charism and become irresistible to women!
Embody Your King and Claim Your Power Mastery Course!
One On One Live Video Course- 12 Weeks ~ $3, 500
With 3 In Person VIP Days!- 12 Weeks~ 5-8k
This course includes live video calls with me tailored to your goals as well as exclusive private video content of yours truly and written course material created by me and guaranteed to help you achieve mastery and your next level of success in relationships, work and life.
This Course also includes optional VIP Days and Master Classes In Person to Master Your Energy and Help Any Woman Become Fully Ecstatic! This is the Crème de la Crème of what I teach and the Gold Standard. Welcome to your next level of confidence, success and mastery.
Local Getaway Date Ideas-
I love to hike and the Botanical Gardens are near downtown. We could picnic on the blue ridge parkway.
Boone NC- Cute Mountain Town
Highlands NC- upscale mountain retreat town with waterfalls, hiking and shopping
Little Switzerland, NC- summer retreat along the blue ridge parkway
Beech Mountain- For snowshoeing and hiking
Brevard for waterfalls
Other cute towns to explore- Cherokee, Weaverville and Black Mountain
Snow Shoeing (like hiking but even more peaceful in the snow!)
Asheville Gems-
Curate- upscale Tapas
The Admiral- creative southern and seafood
Sovereign Remedies- upscale southern and creative cocktails
Bull and Beggar- creative southern and seafood
Chestnut- upscale southern and creative cocktails
Posana- healthy farm to table
Tupelo Honey or Early Girl- classic southern breakfast
Tea Houses in Asheville-
High Climate Tea- Traditional Asian Tea House with style
Craft Cocktails, Breweries and other fun stuff!-
Explore the Grove Park Inn restaurants, craft cocktails and the famous in door spa with underwater music and waterfalls
Explore art galleries in the River Arts District
Hard Cider or Mead (honey-wine) House like Noble Cider or TreeRock Social Cider and Mead Bar
Kava bar like Sovereign Kava Bar (herbal drink that makes you relaxed and social)
Shopping in downtown Asheville
Sierra Nevada Brewery- has hiking and a factory tour, good food and obviously good beer
Wicked Weed, Archetype Brewery and so many other options for local craft beer
Tour the Biltmore Estate and their indoor gardens (it's like Hawaii in there!)
Lingerie store and or upscale adult shop like VaVaVoom
On a warm night, let's meet at a rooftop bar like The Montford Rooftop Bar, Top of The Monk or Antidote
​Let's plan an adventure together-
The Mountain South- NC, Virginia, and Tennessee, Shenandoah National Park
Tennessee- Blackberry Farm Inn
Sea Islands SC- Savannah (old south) and Chareston
Florida- Florida Springs has warm lagoons! Florida Keys and Key West and The Everglades
More foodie destinations: New Orleans, Atlanta, and Nashville
Fabulous warm spring soaking Resorts in the US-
Calistoga, CA Secret Heaven's top secret hide out near Napa Valley and Foodie Heaven with so many Michelin Star restaurants! French Laundry is on my Wish List!
Ojo Caliente warm spring Resort in Taos New Mexico near Santa Fe
Two Bunch warm springs Resort outside Palm Springs
Esalen in Big Sur, CA
​​Other fun things we can do-
Las Vegas- Food, Craft Cocktails and Cirque Du Soleil Shows- I'm a great guide to the best of Vegas!
Wine tasting and Sommelier Wine Expert Certification ​
​Abroad (when travel restrictions are lifted)-
France- Paris, The French Riviera, Provence…
See my website Hint page for more ideas!
Expectations
What I Require of New Patrons:
Please be prepared for Screening and Deposit as i value my Safety and am a Professional who has doctorate level training in the arts i practice.
Privacy is very important to me and i want to assure you i take every precaution to provide you with safety and to protect your privacy.
Because i receive an overwhelming number of new inquiries every day and i have a life the only way to meet me in person is to read over my Screening Form on my website and fill it out or at least send me Screening Verification and a Deposit to show you are Serious about meeting me.
Once i receive your screening info and deposit we can plan a phone call and or a date in person. I always screen to ensure my personal safety which ultimately provides more safety for you. I require work verification or references.
For Screening: In order of preference! A linkenedin profile link, a professional website, work ID, Driver's License if retired or references with links to reference's advertising in your e-mail please. References take longer to verify and i require a deposit to do so. I receive many inquiries and cannot respond to vague or explicit requests. Manners are important to me.
Deposit: To book a date with me i do generally ask for a $100 deposit to demonstate your sincerity in seeing me via Venmo or Amazon gift card and i give you access to the VIP Secret Chamber Members Only area of my website with more interesting photos of me as well as articles on tantra i have written for you to start the journey to mastering your energy, power, confidence and charisma and to prepare for our time together.
I prefer to schedule a week ahead or at least a day or two especially for weekends so i have time to prepare the best experience you've ever had! Afternoons and Evenings are preferred for get togethers and I like to end my day by 10pm.
Thank you for your understanding of my professionalism and safety.
Experience the Finest Top Shelf Tantra and Companionship.
Contact Info
Contact
Information
Add Sweet SouthernBelle Sophisticate to...
your address book

(vcard)

your smartphone

(QR code)

Scan the following QR code with your smartphone to view or save Sweet SouthernBelle Sophisticate's contact information: