+

Virtual Tantra! Master Your Energy and Confidence! Exclusive in person avai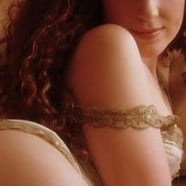 Sweet Southern Belle. I can take you higher! Tantra Video Sessions Available! I believe in Quality Over quantity and am VERY selective about who i see which provides more safety for you and your fam.
My incall is in Asheville, NC and i provide outcall to all of North and South Carolina as well as Georgia with a 2+ hr min and a 50 an hr travel fee and i can fly to you wherever you are for a fun date, overnight or weekend adventure. Please book ahead so i can plan the best date youve ever had!
I adore a man who reads and knows my various offerings, rates, and my expectations in regard to screening before contacting me. My offerings and rates are at the bottom of this section as well as on my booking form in greater detail. Expectations in regard to screening are below in the ettiquette section. Thank you for your attention to my happiness! :)
Be assured that hygiene is very important to me. I clean and disinfect my incall sanctuary throughly and maintain very high standards of hygiene to ensure our safety.
Do you have a wish to experience the finer things of life? Take this opportunity to have different and unusual life experiences with me. Step into my timeless world of beauty and delight.
I have gracious manners, charm, and a way of putting others at ease around me. I've studied and practiced tantric and taoist practices for over a decade. Perhaps that is why i look at least 10 years younger than i am. I'm an all natural rare gorgeous redhead. Like unicorns we are infamously passionate by nature. My background as a dancer gives me a dancer's body and a graceful way of moving that people often comment on. I'm a modern woman but also a traditional romantic. I have a graduate degree in psychology, love to travel and have traveled a good amount of the world, and have an powerful appetite for learning as well as earthly pleasures. I've been featured in books and videos on tantra and tantra massage and even written a book of my own!
Dinner dates and off the clock experiences are my favorite as i enjoy a fun flirtatious adventure. I love having the opportunity to get to know each other because it creates so much chemistry!
My rates allow me to be selective, I am a high quality low volume companion!
Contributions:
Travel Companionship and Tantra Retreats! 5-10,000(See website for details)
2500 Timeless Visit to Eden- Off the Clock!
4+H 2300 Divine Romance Dinner Date
3H 2200 Drinks out or Dining in
2+H 2k Advanced Sacred Union
2 H 700 The Intermediate King's Mastery- Luxury Tantra Massage (Asheville Only)
90 min 500 The Beginner Prince Relax and Receive- Luxury Tantra Massage (Asheville Only)
The Look
VirtualTantra& ExclusiveNPerson is a 5'7" 35 year old caucasian woman with long auburn hair and green eyes.
She is available for Male, Female, and Couples.
Interests
I would like to give you something dear,
that makes you my personal confidante:
to give you a thought of you out of my day
and a dream from my night.
I want to see us blessed
and may you let go from my hands,
like a treasure, the tenderness
that you never knew how to long for.
Poem by Rilke
Imagine having a companion for those grueling work trips to take your mind off work with fun outings and enjoyable downtime. Imagine having a great date to look forward to who enjoys to travel and plans adventures for you. You deserve to stay and see the places you travel to with a companion who makes sure you are taken care of and are nourished by healthy pleasurable meals. Imagine a natural warm springs retreat center or a weekend exploring your favorite city with me! Im happy to be our concierge!
If you are not comfortable going out with me i can make a gourmet meal at my place for us. I am a healthy foodie and enjoy good food.
Expectations
What it takes to see me:
I require a minimum of 2 hrs advanced planning and prefer to schedule a day or two ahead so i have time to prepare the best experience you've ever had! Please be prepared for screening and deposit as i value my safety and am a professional who has spent many years perfecting the arts i practice.
You deserve the company of an upscale and sophisticated woman who takes every precaution to offer you enjoyment and safety and protect your privacy.
The only way to meet or speak with me is to fill out my Screening Form at www.yourpassporttoheaven.com or read over the form and email me the screening info. Once i receive your screening info we can plan a phone call and or a date in person or online. I screen to ensure my personal safety which ultimately provides more safety for you. I require references or work info and do not make exceptions.
For screening you can share a work ID, a professional website, linkenedin profile link or references with links to reference's advertising in your e-mail or you may not get a response. I receive many inquiries and cannot respond to vague or explicit requests.
To book a date with me i do generally ask for a small deposit via Venmo or Amazon gift card and i give you access to the VIP Secret Chamber Members Only area of my website with more interesting photos of me as well as articles on tantra i have written for you to start the journey to mastering your energy, power, confidence and charisma and to prepare for our time together.
Thank you for your understanding of my professionalism and safety.
Experience the Finest in Luxury Tantra and Companionship.
Contact Info
Contact
Information
Add VirtualTantra& ExclusiveNPerson to...
your address book

(vcard)

your smartphone

(QR code)

Scan the following QR code with your smartphone to view or save VirtualTantra& ExclusiveNPerson's contact information: