+

New to Vegas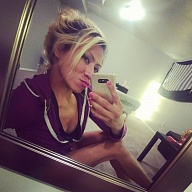 From Utah to Vegas or Bust Baby! Lol sorry I know that's super corny. imma bit of a nerd/dork :P
Hi there all! I'm new to Vegas cause Utah is just not my steez anymore. I dont know how long I'll be staying in Vegas for? Could be a minute or could be long term if I like it out here? I'm ready to meet some cool and interesting people. Looking to span my horizons.
So what's it's like out there in Vegas these days? I havent spent too much time out in the SinCity, just a day here and there on the occasional weekend or just passing through. But I'd like to really get to know what it's like for more than just a weekend. Cause I feel like I'm more confident and comfortable with myself now and just ready for a change of scenery. I hate the cold & dont want to spend another winter in Utah freezing my ace off! Lol so yeah, some place warmer and definitely more interesting characters in Vegas, huh? So yeah hit me up and let me know what your version of Vegas is like so I can get a general idea of what to expect :D
Alright, Look forward to getting to meet You Vegas!
Ace!
The Look
LuckyAce is a 5'11", slender, 33 year old native american with medium length hair and brown eyes.
They are available for Male, Female, Couples, and Trans.
Interests
Trying to get a feel for what's it's like in this town. Hit me up, let me know what the scenes likes & all that jazz. Just be friendly & natural, chill. Ya know, Just Be Yourself :)
Idk, maybe let me know if u celebrate Holloween & if your gonna dress up in costume this year or what do u plan on doing for the holiday?
Expectations
Just be yourself and let that be your guide ;) organic and natural flow of conversation & chill vibe.