+

…Let's take a Journey of Divine Eloquent Alchemy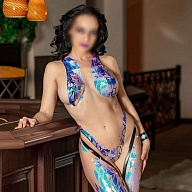 "We are the Divine Feminine, Goddesses…blissfully unveiling Love's universe. We are the music that fills your hearts…the laughter that catches your spirit…and the passion brimming within your eyes!"
…Let us journey together beyond the realms of our earthly existence and into the magical heart of Tantra!
'Tantra will awaken all of your
senses and energy centers(Chakras)…
intimately freeing your
Heart-Mind-Body-Spirit into a new divine precipice of tantric sensations… you have rarely invisioned or experienced before!'
My name is Goddess Jade and Sister Goddess Shakti~Namaste
…we are lovely nurturing classic Tantrika's completly devoted to bringing harmony, balance and peace back into your beautiful souls!…Our sessions will whisk you away into a jouney of serenity, as we flow, and breathe life back into you using a special intergraion of Tantric Guidance, Sound healing Deep Meditation, Energy Healing, Nuru, and Shiatsu Deep/Soft tissue therapies.
If your ready to unwind and let your stress melt away in this meditative cosmic alignment of the mind, body, soul look no further you've found the right Goddesses.
"Devotion takes time,passion keeps us alive and magic makes it all worth it"
"The Lotus Sisters"-
Goddess Jade and Goddess Shakti of Tantric Divinity and Anahata(heart) bodywork.
*Incall and Outcall upon request ahead.
Text or leave a message!
*Please give a min 90min notice, and by please book your journey with us ahead as well! Let's make it magical…
Incall: Mon-Sun10am-12am
Outcall : Mon-Sun10am-12am
*Conscious Respecful* gentleman/ladies/couples only, stay classy.
*Text us please for further loving details and photos!
The Look
Goddess Jade is a curvy 30 year old caucasian / latina woman with long black hair and blue eyes.
She is available for Male, Female, and Couples.
Interests
Alongside our passionate devotion to healing and dazzling your hearts with our beauty, grace, charm and magic! We also enjoy dancing and singing…it's our other passion!
Jazz, contemporary, hip hop, lyrical. Let's talk dance, let's sing… let's speak of art and music…or we can all just dance the night away together!
Expectations
*Be a gentleman
*Respect us as your Goddesses
*Come in good hygiene
*kindly Text or email me for furthur donation details and inquiries
*Bring peace and positve energy with you always!