+

Fun on a real level…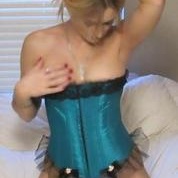 Quid Pro Quo
What's understood does not have to be explained
Hello, I'm Rhea BlaYze.
I am very much a realist. Therefore, I will not use this section to sell you a pipe dream about how your time with me will be the best experience you've ever had as neither of use know that until we initially meet and engage to determine compatibility and chemistry.
Instead, I will use this section to tell you a little about me…
I like what I do and do what I like! I like meeting different people, I like the variety, I like giving and receiving attention on all levels. I like the confidence this industry brings. I like the drive it gives me to improve myself and my situation. I take pride in and enjoy what I do. I like the finer things in life.
I am very well educated, intelligent, creative, spiritual, energetic, fun-loving and free-spirited! I love to laugh! I am a very analytical thinker. Intellectual conversations only intensify and 'wake up' the other senses so please… lets talk!
Even though I completely understand the undying want for variety, I prefer longevity in my encounters. Longtime, returning 'friends' are my favorite! Our first encounter is sure to be great. I guarantee it! However, only over time can we come to a point of trust to fully engage in one another…
Things I don't do…
I don't watch the clock. Just be mindful.
I don't see just anyone! Please ask.
Disclaimer: Donations are for time and companionship only!
The Look
Rhea BlaYze is a 5'7" caucasian woman in her early 40's with shoulder length hair and blue eyes.
She is available for Male only.
Interests
skating; photography; travel; casinos/gambling; music; dogs and ferrets
Gifts are always welcomed… Lingerie and perfume is always nice, gift cards too…
Expectations
No explicit talk (at least not at first)
Be clean and fresh (My shower is always available)
Be respectful