+

Your Petite, All Natural, Low Volume, Secret Agent Girlfriend. Shh…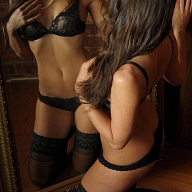 "Not all those who wander are lost." -J. R. R. Tolkien
They say good things come in small packages…and this is one you'll surely want to unwrap!
Well hello there. I'm Kate. From my silly tagline, you already have the impression that I am a petite firecracker with a flirtatious, mischevious nature. More than anything, I am a low volume, secret agent, flying very under the radar. If you are also a top secret super spy, we will do well together.
Always seeking ways to live life to its absolute potential, I am a curious wanderer, a quizical free spirit, a collector of friends and experiences. My vivacious (albeit ridiculous) personality will keep us entertained as time flies by. I am a wit wizard and a subtle sorcerous.
Cultivating sincere connections drives me to love this world. With me, you will find genuine heartfelt compassion along with a healthy dose of wantoness. I consider myself a natural nurturer. Our time together will unfold seemlessly as we get lost in the story we create together.
University educated and globally traveled, I am a social chameleon. I adapt and enjoy most any setting. Working internationally in Public Relations has given me the ability to connect. Look closely enough, and you'll find beauty in most things.
Please have a look at my site for more details, considerations and some weird ass travel photos of me wandering solo!
I generally keep my site password protected. If you managed to suffer through this entire profile then I believe you've earned it:
wanderlust
The Look
Kate Colibri is a 5', slender, 32 year old caucasian woman with long brunette hair and hazel eyes.
She is available for Male, Couples, and Disability.
Presentation
Feminine
Interests
I classify myself as a self proclaimed hipster-hippie or "hip-squared." This includes, but is not limited to foreign travels, bizarre foodings, wine snobbery, and music afficiandoness. Yes, those are totally all real words, I am an English Major, I should know.
The other side of the coin is gardening, reading, yoga, eating well and being involved in a healthy and productive lifestyle. I love costuming, body painting and whimsy in general. I volunteer with animal shelters and transformative retreats in Brazil & Holland (ask me! It is fascinating!) I attempt all kinds of ridiculous hobbies…currently engaged in oragami and cultivating gourmet mushrooms.
I am fascinated by so many things that my attention span for one activity can be fleeting. Which certainly explains what I'm doing here, seeking you, and not a serious relationship. Jill of all trades, master of none.
Like a little hummingbird buzzing from flower to flower…
Expectations
A great deal of time and energy is put into each friend I meet and my rates reflect this care. I see people very occasionly as this is my past time between "real world" commitments.
Please keep this in mind and give us both the coutesy of advance planning so I can have a special time prepared for the two (or three?) of us. Prioritized screening and secured consultations can be accomplished very quickly when filling out my direct booking form to the best of your ability.
I do NOT allow reviews and prefer to keep my face hidden for privacy and because I find them tacky. I assure you will not be disappointed. I find social media tedious and time consuming but feel pressed to occasionally tweet so you may check to rest assured I do indeed exist. Again, secret agent… stealthily lurking around waiting to pounce. Will it be with you?
25% booking fee for new clients hours in the form of discreet payments or various gift cards. Then if you bail, you can find joy in the fact that you bought me a Roomba or an alpaca.
50% rebooking fee for cancellations within 24 hours.
0% chance of ever meeting me for one line messages, rude emails or no shows ;)
*You will likely connect with my superstar assistant, Giselle, initially. She keeps me sane while I balance my other small business. I will be in contact as quickly as possible if you fill out my direct booking form to the best of your ability this process will be prioritzed and I can respond myself. After a simple screening, our communication will be just the two of us*
Absolutely looking so forward to entertaining each other!
xxo Kate