+

*** Experience the Art of Touch & Tantra with a Beautiful CMT ***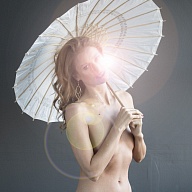 Join me in a tranquil enclave to indulge in a tactile evolution of sensation, an exploration of the embodied soul from head to toe. I adore the male physique, and am here to serve the essence of you.
The Look
Savannah Dahl is a 5'8", slender, all natural, 29 year old caucasian woman with shoulder length brunette hair and blue eyes.
She is available for Men only.
Possessed of both passion and skill, my sessions assure a refined approach to honoring your physical intelligence. I offer a variety of sessions, am certified as a CMT, and have had the privilege of studying with some of America's best Tantra teachers.
To learn more about my unique approach & different styles of healing touch, keep reading:
FULL BODY MASSAGE
True full body touch embraces the whole body as a pleasure zone. This deeply satisfying massage transcends "therapeutic" by including not only muscle manipulation, but head to toe pleasure, as therapy. Unwavering focus on your sensory fulfillment makes it easy to come totally into the moment. Uncensored massage is an excellent stress reliever, and a great way to wind down from a busy day. Connecting with your body's capacity for pleasure through healing touch can benefit many other aspects of life by putting you at ease and in the moment. Artful caresses will illuminate your life and soothe your soul!
TANTRIC BODYWORK
Can meditation be sublimely pleasurable? Have you ever felt lightning rippling beneath your skin? Does breathing make you tingle? Experience space age sensuality at its best. Achieve quantum relaxation in union with sustained intensity. Tantric bodywork is the future forward evolution of standard massage in the Western hemisphere; it's an approach that integrates ancient East Indian practices with sophisticated sensual touch. Depending on your mood or motivation, a tantra session can be one in which you are proactive in learning new skills to master infinite vitality, or one in which you surrender to being guided into deeply meditative bliss. Or both! With magical hands, I weave the continuum of your spirit into the container of your body, interlocking your breath with deep reserves of life force to awaken and aliven your very essence. I will guide you on a journey through soul soothing tranquility, embodied epiphany, & body rocking vibration. We will breathe in ways new and yet timeless, unwinding the intricacies of the body into avenues of bliss. *Longer Tantric Sessions Are Lovely* 75 minutes or more can include a bath ritual in my favorite element, water, to relax before an exoticly luxurious rub down. I use aromatherapy oils (w. permission) both in the tub and on the body to further awaken the senses. Meditation through the 7 chakras, or wheels of life, with light touch & vocal guidance, assist with deepening the breath and releasing outdated energies while relaxing & renewing your mind, body and spirit. If you would like to add a bath ritual to the start of your tantra session, let me know when arranging to meet.
ADDITIONS
*Tie & Tease*
Conquer outerworld distractions by immersing yourself in a panoply of delightful sense datum. Sensation play / tie & tease can be added to either sensual or tantric sessions for a thrilling reprieve from the mundane…
LOCATION: an upscale hotel in downtown Chicago, zip 60601
RATES
-sensual-
220 1 hr / 270 75 min / 320 1.5 hrs
tantric-
240 1 hr / 290 75 min / 340 1.5 hrs / 440 2 hrs / 540 2.5 hrs
-outcall to upscale hotesl only-
plus 75 downtown / plus 100 to Ohare / plus 150 to outer suburbs
*Gratuity is never expected & always appreciated.
Yes, my pics are real! I keep in shape with yoga, and am blessed to know a great photographer.
PLEASE CALL ME (NOT TEXT) FOR INITIAL CONTACT & INTRODUCTION!
Interests
Some years ago, I engaged with the timeless practice of body beautification and spiritual centering called yoga. During my journey through the sanctuaries of practice, I've had the good fortune of exposure to such concepts as tantra and ayurvedic lifestyle. Though I began my work in the healing arts as a reiki practitioner and massage therapist, I was thrilled to learn of a more inclusive, allowing approach to the healing arts through the Kama Sutra and tantric lifestyle practices.
I value radiant health above all things, & also follow the Taoist teachings of Master Mantak Chia. With similarities to the kundalini rising practices of tantric yoga, the taoist energy practices are empowering, enlivening & remarkably supportive to energies of virility and endurance.
I enjoy synthesizing massage, reiki energy balancing, hot stones, essential oils, candlelight and sumptuous ambiance into a deeply restorative session.
My training in the healing arts is as follows:
Usui Reiki 1
Tantric Arts w. Goddess Martine
Massage Therapy
Tantric Arts w. Caroline Muir
Vortex Healing: Basic, Advanced & Kundalini
Tantric Arts w. Chandra Devi
Usui Reiki 2 & 3
Certified Sexological Bodyworker
Karuna Reiki 1
Kundalini Yoga Instructor
Raindrop Therapy
Certified Nutritional Consultant
Expectations
HOURS: 9am-11pm
24 HOUR NOTICE OF CHANGE OR CANCELLATION PLEASE
I greatly appreciate a phone call for introduction. While I attempt to respond to texts, I find it impersonal and offputting to receive them from individuals who I have not yet had the pleasure of meeting, or even speaking with.
I appreciate a bare minimum of at least 30 minutes to prepare, if you are requesting a same day / last minute appointment, and strongly suggest that you find a workable time to meet as I almost never rebook late cancellations. Like you, I am busy and on the go, greatly value my time, and certainly value yours.
I do check voicemail regularly; if I miss your call, please feel free to leave a detailed message with information like:
*your name
*how you heard of me
*the style and length of session you are considering
*what time you would like to meet (please try to be specific)
*anything else you would like to share
If we are meeting for a tantra session, arriving with fresh breath is appreciated as some light breath work & meditation will be a part of the experience.
NO ESCORTING, EVER