+

The True Countess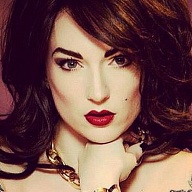 I am the former "Mistress Lily Hex". Over months of deep thought, I have chosen to redefine myself, my pleasures and what I wish to give to clients.
I found that being a countless allows me to be everything I want to be, timeless, worldly and secretive. I am also the seductress I have always been but have freed myself to devour the pleasure life has to offer. I do this while remaining myself, there is no persona (never was), and to live life with meaning.
I want to see the world and feel the pulse of the life it offers. I need companionship of many, regardless of gender. I am capable of fetish and fantasy - but also strict Domming.
I am as fluid in my lust as some to their gender. Come with me my darlings, let us fill ourselves full of generosity and all that life offers.
Be warned: I am captivating, professional and worldly. I am a seductress who wants you to feind for me in ways you've never felt.
The Look
Countess Hex is a 5'7", all natural, 28 year old caucasian woman with shoulder length brunette hair and green eyes.
She is available for Men, Women, Couples, and TV/TS.
Interests
Seduction. Early and mid 20's decor and fashion. Mugler perfume "alien", Vivienne Westood, Zac Posen, Alexander McQeen.
Estate sales. Antique shopping. Thrifting. Find a man who want to better my beauty with spa treatments and hair appts for barter, neither are cheap. I detest everything cheap but forever 21 and H&M.
Museums, Art history and the History Channel, Trips to white sanded beaches, love for resuce pets and people.
Bettering our world, and supporting our local commnity.
Noir. French Films. Teaching patience with seduction.
Learning - constantly
Fashion: to design to to find.
The history of you suitors, or what you can share.
Trust / Respect / Genuine selves
Acceptance and respecting / giving always to those less fortunate.
APPRECIATION FOR ALL SMALL ARE LARGE THINGS DONE FOR ME.
polientness and care for elderly and children.
Love, even if fleeting.
There's more but I keep that between us.
PS: pardon grammer or spelling errors. I am educated in BSN (bach in science and nursing). My mkebook keyboard types letters with numers, so as I correct this - I over look vital spelling errors.
Expectations
I like lists!
Treating wait staff with dignity
Polite
Open-minded
Respect of the words "no" and "stop"
Patience
Generosity
Leaving baggage at the door - but after the session, please tell me what is hurting you.
Hygenie
FOLLOWING DIRECTIONS.
Treating me kindly.
If you allow me to rule the roost, you will be shocked at the rewards.
Gifts brought are always a very huge bonus:
Wildflowers
Art deco
Candles
Lush gift baskets
and A TIP if you enjoyed.
And rescheduling while you're still here.