+

Warm greetings!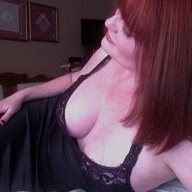 Adding the Spice to Your Variety!
I am Francesca, a mature companion possessing lust for life and eternal youthfulness. My desire is to create and maintain friendships that are rooted in connectedness, kindness, compassion and smiles! I am 5'8-1/2 tall with a curvy, proportioned shape that is soft yet firm in all the right places. A natural redhead with teal blue eyes, I am often told my appearance and style belie my age. I am completely d/d free and practice a safe, healthy lifestyle. I am a very real, honest and loving woman—not just a persona—and have widely varied interests stemming from a great deal of life and cultural experience. I am personable, vivacious, naturally curious, can hold a conversation on just about any topic and enjoy learning new things.
Mutual joy and quality of pleasure are at the heart of my assignations. Although I understand that certain candor is expected and necessary, it is my nature to be more private and subdued. In my work and life outside of Francesca's, I am most comfortable out of the spotlight. Respect for my friend's private lives is held in the highest regard. I may sacrifice visibility for other benefits but the trust of my friends is much more important to me, therefore my commitment is to discretion. My suitors come from all walks of life, the majority are very quiet and prefer to enjoy the sublime and peaceful sanctuary that I offer: a comfortable, cushiony, pretty retreat and haven which holds and protects the accounts of steamy and meaningful liaisons.
I derive great pleasure from giving. I am relatively exclusive and "low volume" as they say. I am not a "one size fits all" girl and do not try to be. I offer emotional enhancement, romance, sensuality and a playful diversion from life's challenges. I am not bulletproof nor am I jaded. I am human and imperfect but I am also sincere, conscientious, sensitive and empathetic.
If perhaps I sound like someone you would like to know better, please don't hesitate to contact me today. Email is my preferred method and although it may take a day or two to respond, I promise to do so as quickly as possible. Please remember that I do have a career and obligations outside of this vocation. It would be most appreciated if you include a brief note of introduction about yourself along with your references and history as a gentleman patron. In the past I have not been as available to those new to this experience but will consider doing so depending on my comfort level with the information offered.
Thank you for taking the time to learn a little about me. I look forward to the pleasure of your company soon!
Interests
Some of my interests include fine art, classic film & documentaries, literature, theater, live music of most genres, beauty/fashion, interior design, outdoor activities (hiking and downhill skiing) pets, travel, fine dining, wine and antiques.
Expectations
$325 One hour
$400 One and one half hours
$500 Two hours
$700 Three hours, Cocktail Date
$900 Four hours, Dinner Date
$1800 Twelve hours
$3000 Twenty-four hours
Travel individually arranged. My passport is current.
Please respect that my rates are firm and not open to negotiation. Grandfathered rates are no longer available.