+

You won't be able to keep our special time out of your thoughts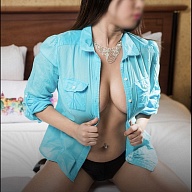 Women have Desires only a man can reveal
The Look
Madeline Loren is a 5'3", all natural, 29 year old caucasian / black woman with shoulder length brunette hair and brown eyes.
She is available for Men, Women, and Couples.
A little about Madeline Loren
​
Hello there, I'm Madeline, most call me Maddie. Im so pleased you have taken the time to stop by and visit me. I am completely engulfed in my appetite for life and I hunger for happiness and fullfillemnt in this adventourous chapter of my life. I yearn for delightful experiences and wild adventures
I stand 5'3" with curves that kill. Brown eyes and brown hair. I'm multi racial and I tan vey easily so maybe on a getaway together you will get to see my golden sunkissed skin. My goal during our time together is is for you to be drawn into my desire to please and we can get lost in the moments together.
I am completely engulfed in my appetite for life and I hunger for happiness and fulfillment in my adventurous lifestyle . I love and embrace being a wino. I desire experience and wild adventures . But between the two of us, I can find absolute pleasure even just simply relaxing with a wonderful glass of wine and a movie.
I've been told I am an exotic beauty due to my multi racial background… Let's just say I tan wonderfully which works great for my love of warm climates. My goal is to have you be drawn to my open sensuality and desire to please. Don't rely on what others have said- decide for yourself.
If you're looking for a determined, caring woman to turn the daily hustle and bustle of stress and turn it into a deep, passionate, sheets grabbing fantasy, Let me be your temporary escape. You'll find those moments with me will have you yearning for more! We all desire genuine connection and if you find yourself pondering whether we have the potential for that- let's go ahead and test these hot steamy times together.
Interests
I love warm weather and beaches
A great page turner to me is any sort of romantic mystery
I'm pretty bad at skiing but have fun trying
I love sleeping in the nude
Expectations
Before our wonderful meet, lets go over a few things
​
1. Please allow 24 hours notice for booking appointments. If requesting an incall please alow 48 hours notice. This allows us both to have preparation time. I do on occasion have last minute availability which is in the DC area, so it cant hurt to ask, however 24 hours notice guarantees the time is just right.
​
2. I pride myself on being a kind hearted, respectful person. I will NOT tolerate anything less from you. This should be a fun experience for us both and if for any reason, this is not fulfilled by you, I have the right to terminate appointment at any given time.
3. I require TWO references from companions you've seen within 1 year. I do not accept references with ads only and no website. If this can not be done, I will need another source as verification. ie: employment, may require paycheck or license documentation.
​
4.Please have proper hygiene. I pride myself in this as well as appearance and Id want my company to show same respect. I understand sometimes you may be coming from work but there will always be a shower and I may even join you.
​
5. As previously stated please have consideration in plain site in an unsealed envelope upon arrival.