+

An Older Woman, Confident, Unique,Magnetic and FUN! A Mystery to be Solved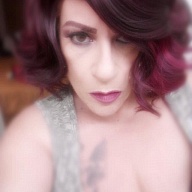 "Strong women don't have attitudes, they have standards"
Marilyn Monroe
Are you someone, adventurous, A Man that likes to enjoy all kinds of fun and unique companionship?
Hi, My name is Sandra, and, Id have to say, that, yes, I'm very unique, especially in my ability to keep a youthful attitude. Age, is just a number! I'm proud to be turning 60yo this year! I've always been a bit rebellious,
never liked to follow rules, or, conform to societies beliefs, on how a woman my age should act.
What she should be doing! Who made up those rules anyway?
I'm what you might call a bit of a rule breaker, and, I am not a lady that wants to be home, knitting, YAWN!
I have had so many amazing experiences in my life, so many impassioned circumstances. Spontaneous, instances, some were just one time encounters,
while others went on for decades!
Every single experience, good and bad, has molded me into the multi faceted woman
you see before you now.The connections Ive had with the Friends I've met in life, have molded me into the passionate, Unique, vixen I am today!
Now, I take the sum of all my adventurers, and, offer myself to you…
for a brief moment, an evening, maybe even longer! who knows?
I pride myself, on making my time with you memorable, regardless of how long!
With age comes experience and, Ive had so many unique, amazing experiences through the years. Now, I offer them to you, as myself, authentic,
unabated, charasmatic, a Woman, at the best time of her life!
Please, just imagine, that mature, confident woman,
Does that appeal to you?
5'4", all natural 44dd's, ample curves, shapely thighs, and, if your a man that enjoys a rather large behind,
64 inches, of ample Caboose, for your pleasure. Its hard to miss! Why would you want to!
My look is unique, short fun hair, that has been know to be just about any color of the rainbow, currently blonde.
I'm a nice Jewish girl, just waiting for a adventurous gent to call me, anytime, day or night.
I'm ready to start on yet another hedonistic adventure. Won't you come with me? I get excited only thinking about it!
I'll take you on an adventure, of passion, and, pleasure.
I promise, it wont soon be forgotten!
The Look
Sandra Sullivan is a 5'4", bbw, mature middle eastern woman with short platinum hair and hazel eyes.
She is available for Male only.
Interests
I believe in using nature, as a preventitive medicine, by using essencial oils, improving my massage techniques, and, continuing to educate myself. I am currently working on becoming an aromathepapist, and, make and use my own special blends for massage, skin care and more… I consider myself a healer, and, I'm very passionate about using the amazing things Mother Earth has givin us, to stay well, and, inspire me, in many different aspects of my life. I consider life to be one big classroom, and, I try to attend school every single day that I'm alive and breathing. Look around, Life is such an amzing gift!
Expectations
My suggested gift amts are as follows
250/hr
400/2hrs
500 4 1/2 hrs
1000/6hrs
1500, overnight (around 8hrs)
Donation amounts are non negotiable, never to be discussed during a phone conversation, You risk disconnection, Please, have donation available in an unsealed envelope, and, place it next to my laptop, when you arrive, dont mention it, thanks
***Hygiene is very important to address, I'm always squeaky, and, take pride in my appearance, as well as My safety. Please,when Your coming to see me, be showered, shaved, teeth brushed, light cologne, if any at all. If comin from work, , I am more than happy to accommodate you , fresh towels, deodorant , toothbrushes, razors, ect. Thanks Guys,
Contact Info
Contact
Information
Add Sandra Sullivan to...