+

COME EXPERINCE BODY ELECTRIC TANTRIC MASSAGE, BY MY SKILLED HANDS!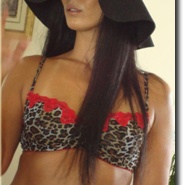 SEXY, SMOLDERING, SENSUAL TANTRICA…AWAITS YOU!
The Look
Tantric CMT Natalia Gabriella is a 5'4", curvy, all natural woman in her early 40's with long brunette hair and brown eyes.
She is available for Men only.
I'm so excited to spend time with you and share in our adventure together. In order to make our introduction go smoothly I invite you to take a look at the details I have listed and request that you have that information prepared upon our initial call, email to me, inquiry, etc. I appreciate humor, intelligence, and gentlemanly manners while booking our session and for the duration of it. I assure you that my intention is to provide you with the highest caliber treatment, attention, loving touch and my full authentic presence.
***UPCOMING AVAILABILITY, PRE BOOKING NOW***
TODAY, WEDNESDAY 10/18 IN OAKLAND
THURSDAY 10/19 IN OAKLAND
Or see full calender & scheduale on my website@ www.experienceregalbliss.com
Note: I AM ALWAYS FLEXIBLE AND SPONTANEOUS, ANY DAY OF THE WEEK, WITH ENOUGH ADVANCE NOTICE!
If my ad has "Available Now" on, I may require at least 60 minutes to prepare for your arrival, assuming that I can fit you in.
* **Questions are fine, but please check my site 1st (linked above). Most of the time, the answers are right there for the taking…
* Email or call 415-754-5014 ~~ & do leave a message if you'd like me to call back.
INITIAL CONTACT & TO REQUEST A SESSION:
*Please email me, for priority scheduling, BEST to always call when requesting a SAME DAY appointment (415-754-5014)
Regarding Scheduling… I kindly request that you have the following information prepared upon our initial introduction, either over the phone or via email.
~SCREENING~
1. A PROVIDER REFRENCE THAT CAN VERIFY HAVING WORKED WITH YOU BEFORE. (PLEASE INCLUDE LINK TO HER AD, HER EMAIL ADDRESS AND PHONE NUMBER)
2. LINKEDIN PROFILE AND OR OFFICIAL WEBSITE, COMPANY NAME
3. OR FILL OUT MY NEW CLIENT INTAKE/SCREENING FORM ON MY SITE
My work, your information, and our time together is private. Your honesty and understanding is greatly appreciated, and will be rewarded. My discretion is your discretion!
*When requesting a session, please include your desired session date/time/duration/type.
OUTCALL UPON REQUEST TO UPSCALE HOTELS. CATERING TO BUSINESS PROFESSIONALS, RESPECTFUL, DISCERNING CLIENTS ONLY.
There is a 90 minute minimum when I travel to you and a sliding scale travel time fee depending on distance.
***I honor 75 minute 90 minute, 2 hour and 3 hour sessions and up. I DO NOT offer one hour tantra sessions. Tantra can not be practiced in a hour. To experience a hightened sensory experience, I reccomend the 90/2 hour sessions.
The journey awaits you…
Interests
"Tantra is not technique but prayer. Is not head oriented but a relaxation into the heart. Please remember it. Many books have been written onTantra, they all talk about technique but the real Tantra has nothing to do with technique. The real Tantra cannot be written about, the real Tantra has to be imbibed. How to imbibe real Tantra? You will have to transform your whole approach." -Osho
Tantra can really only be spoken of in poetry. It is an art form that carries within it the energy of transcendental love. Techniques are like training wheels that will help you begin to feel it, but in truth, it must be imbibed.
Once you taste it, you will be forever transformed.
Expectations
~FBST~Unique Techniques~
$260- 75mins
IDEAL, if we haven't met and you don't have the time for a 90min
$320- 90min
A qualitatively different experience than a shorter session… & giving us plenty of time for more interaction and CMT Massage. MY FAVORITE TIME DURATION, best suited if we havnt met, a much more thorough expererience…
*TANTRIC MASSAGE* A FULL SENSORY EXPERINCE!
This slow experience is spent tapping into all of your 5 basic sesnces, a highly sensory experince. All Tantric work, is met at your level of comfort and receptivity. Importantly, it is orchestrated in a way, that meets each persons individual needs, and wants. ALL SEMLESSLY WOVEN INTO A EXTRODINARY FBST/TANTRIC/CMT SESSION.
$300/350- 75min
A brief introduction to basic Tantric principles paired with intuitive bodywork. Relax with me and experience my amazing touch, and our synchronized connection.
$375-450- 90min(Sliding scale) Intro-intermidiate-advanced
This session offers more interaction, breath work to prolong sensation, intuitive bodywork and FBST. Experience a heightened state of your sensual awareness incorporating sensory stimulation. A great intro to Tantric Massage.
$500/550-120min(The King's Retreat will pamper all levels of your being.)
An advanced exploration into the Tantric arts, this session offers a full-body experience of sustained energy. Enjoy our sensually inspiring connection for two hours, and deeply dive into the sacred space of bliss with me! Includes intamacy exersises, sacred bath ceremony(if wanted) *The ultimate in sensory exploration. No holding back, full body surrender.
Whether you are searching for a companion to go to dinner and a show with or a simple incall, I am versatile and can adapt to your requests and needs!
Contact Info
Contact
Information
External Links
Add Tantric CMT Natalia Gabriella to...
your address book

(vcard)

your smartphone

(QR code)

Scan the following QR code with your smartphone to view or save Tantric CMT Natalia Gabriella's contact information: