+

Independent & Ready To Rock & Roll In Marina Bay, Richmond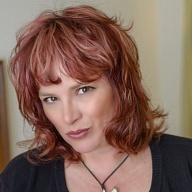 There are many flavors of ice cream. Let's sample a few together to discover a new favorite or revel in the traditional creamy goodness of vanilla.
The Look
Mackenzie Phoenix is a 5', curvy, all natural caucasian woman in her late 40's with shoulder length auburn hair and brown eyes.
She is available for Men, and Couples.
Sapiosexual…one who gets turned on by intelligence.
I *really* love intelligence, smarts, brains, full sentences and proper use of grammar and punctuation. How you write tells me volumes about how you speak, how you respect others and how intelligent you are. I so appreciate the use of vowels, commas and periods.
You may have noticed that I did not use the Oxford comma in the last sentence. Here's my thoughts on the Oxford comma. If the sentence really needs it, I'll add it in for additional clarity. But a list of three simple items doesn't need the extra mark, so I don't use it. I've had some really great discussions around this and while I can sometimes see the need, I resist. I'm an AP Style Guide girl, not Chicago Style. And I use my brain to analyze the sentence structure to determine if the Oxford comma is truly needed.
When I was a little girl, my mother bought me the Charlie Brown Dictionary books from the grocery. I read them over and over. I think that was the start of my love of learning.
I'm currently learning about the Mayan, Aztec and Inca civilizations by reading a book called Jungle of Stone. The author followed the journey that two explorers took in 1839 leading to the discovery of the ancient ruins and temples. I know very little about this part of world history and am finding the book quite interesting so far.
What are you currently learning?
I have two strict rules.
I don't do stupid. So don't be stupid. You must have brains to connect with me. Ask smart questions. Asking me about money and specific activities isn't smart.
I don't do puppies meaning gents under the age of 30. I have two sons who are in their mid-20s. If you are under the age of 30, please understand I simply cannot spend time with you and exceptions are not available. Asking me will not make any difference except to annoy me.
Please note: I am no longer associated with nor employed by Amy's Lair. Completely independent and a free agent.
I'll be ready to greet you with a devilish smile and a hug.
Warmly, Ms. Mackenzie Phoenix
Review Site ID: 263206
www.ConnectWithMackenzie.com
Rates:
Incall located in Beautiful and Safe Marina Bay in Richmond. Marina Bay is located on the water side of 580 as you head towards the Richmond-San Rafael Bridge. It's very, very easy to get to.
$225 A Playful, Fun Half Hour
$300 A Full Generous Hour
$450 A Relaxed, Enjoyable Hour and a Half
$600 Two Slow, Delicious & Connective Hours
$800 Three Hours Filled with Joy
$1,000 Four Hours of Connection, Conversation and Delight
Outcall to Your Home, Hotel within an hour's drive of Richmond or SFO:
Outcalls greatly depend upon what time, your location and my availability. Just ask!
No Half Hours Available for Outcalls. Sorry.
$350 A Full Generous Hour
$525 A Relaxed, Enjoyable Hour and a Half
$700 Two Slow, Delicious & Connective Hours
$1,050 Three Hours of Filled with Joy
$1,300 Four Hour Dinner/Dessert Tour
Interests
I'm looking forward to attending Burning Man again this year after a two-year hiatus.
In 2015, I re-kindled my love for international travel exploring new cities and comparing artworks. I've been Montreal, Quebec and Seoul, Korea recently. Next set of travel will take me to the Sierra Mountains, Canton, Ohio and Las Vegas, Nevada.
Excellent dinners with fabulous red wine are a top favorite. I'm blessed to live in the San Francisco Bay where there are many, many wonderful choices and varieties to relish. Viognier white wine is a wonderful tasting wine. Rich without being overbearing.
Expectations
I appreciate introductions including your name. You'd be surprised how often I have to ask for a name.
I welcome texts, voice calls and emails, whichever works best for you.
To schedule, I require a phone number and your name please.
Contact Info
Contact
Information
Add Mackenzie Phoenix to...