+

Transformative Heart Opening Tantric Journeys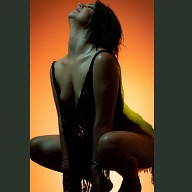 A Goddess with a wildly free spirit and an old soul— holds mysterious magic just waiting to be discovered!
My name is Goddess Eve. I welcome you to relax and unwind in the presence of my playful, warm, open heart where you can receive love free of judgment. I am a wildly passionate soul that loves life with zest and contagious enthusiasm! I delight in using breath, sound, movement, touch, massage and conscious communication to create indescribable experiences and access new and undiscovered parts of yourself!
Are you seeking deep relaxation and are ready to experience your spiritual awakening and freedom?
In our unique and custom-tailored sessions, I create a space for you to feel secure, safe, confident, and relaxed so that you can expand and open your heart. I'll guide you to rediscover magical untapped dimensions in the body, mind, and spirit. We will learn and explore conscious connection with universal life-force energies and expand possibilities into full body experiences!
Let me guide you on a healing journey to become fully embodied in your Divine Masculine, and/or Feminine, bringing greater balance and ease into your life. Using profound tools such tantric ritual/massage, and sacred energy healing my passion is to help you FEEL FREE, and taste the delicious nectar that IS YOUR LIFE!
Who doesn't want that!?
GODDESS SESSIONS WITH EVE:
I offer individual sessions for 90 min, 2 hour, 2.5 hour, and 3 hour sessions upon approval.
For deeper dives, I am offering special custom-tailored Journeys for individuals and couples. (Initial first session required before journey enrollment to make sure we are a good fit for eachother.)
I proudly serve men, women and couples of all genders, identities and orientations. Queer, Poly & LGBTQ FREINDLY.
SPECIAL OFFERINGS:
Double Goddess (2 females) - Take a deep dive into Shakti energy with a highly recommended 4 handed session. Be guided and soothed by two loving Goddesses in a powerful and unique initiation into energetic healing.
The Look
Goddess Eve is a 5'2", curvy, 30 year old caucasian woman with shoulder length brunette hair and brown eyes.
She is available for Male, Female, Couples, and Trans.
Interests
Tantric Journeys and "living" Tantra
Spiritual Awakening and Transformation
Authentic heart-soul connections
Exploring free in nature
Sacred Ritual and Shamanic Journeys
Cuddling and Positive Touch
Conscious Communication
Spiritual Growth and Partnerships
Womens Sacred Healing
Creation of Art/ Painting
Travelling to explore the world
Energy Life-Force
Meditation and Self-care
Expressive dance
Holistic Health
Earthing/ Hiking/ Camping
LGBTQ
Queer
Poly
Expectations
DETAILS:
LOCATION: Come relax in my beautiful temple space in Mt. Helix(La Mesa), San Diego. A shower is available for your comfort and convenience.
TO BOOK: Ready to go on a journey? Please email me:
EMAIL MUST INCLUDE:
1. Mention Slixa in our email.
2. Include a brief bio about yourself.
3. Desired appointment day/time.
4. What you are looking for, and/or what brings you here.
I want to know about you and only respectful and serious inquiries that respond with all 4 requirements will be contacted after request is made. I respond best to generosity, appreciation, and respect for my time and energy. Clear, honest communication is important to me to build a deeper connection with you.
Excited to meet you! Blessings :)