+

The Best Night of Your Life. Sensual Smart & Stunning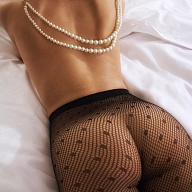 "The most sensual woman I've ever met. A true, feminine masterpiece."
The Look
Sophie is a 5'8", slender, 33 year old caucasian woman with medium length blonde hair and green eyes.
She is available for Men, and Couples.
Hello Gentlemen,
I'm Sophie, an exotic and infintely refined beauty you will never forget. I am a thoughtful, soulful and imaginative writer who loves to laugh, be joyful and explore everything, as I have an avid curiosity for the world and everything on it.
​
Physically, I enjoy every part of myself :) But I get many comments on my smile, my posture and elegance, my eyes, my soft skin, my curvaceous bum, the refinement of my bone structure, the beauty of my feet… I'm 5'8" and a natural golden blonde. Athletic and toned yet infinitely feminine, my model frame gives me long legs, and a thin and slender body with a little waist.
​
I am college educated, speak mostly fluent french and beginner/int. Italian, dance Argentine tango and Salsa, am learning piano and love to travel! I am very low maintenance and practical in many regards, which makes me a very light hearted and fluid travel companion.
I value quality people, and quality connections with mutual respect where we both have each other's best interests in mind.
Because I am a dynamic woman with so much to offer, who also has a genuine interest in learning more about you, I find the quality of our time skyrockets when we have sufficient time to get to know each other.
And so I only offer extended lunch and dinner dates (4-5 hours) at a flate donation of $2,000 per date.
I love going out with you, but if discretion is necessary, no problem, let's order in, or perhaps I can cook something up for you. Just bring the wine…
What you're looking for: An incredible date night that will leave you smiling, charmed and deeply peaceful.
What I'm looking for: A man who is open and capable of receiving all my amazing gifts, with appreciation and honor.
Please visit my website for more photos and to read more about me.
I do look very forward to meeting you, as I am a gifted companion and want nothing more than to share my gifts with the world.
Thank you for your time, chat soon.
Interests
I love practicing mastery in all things, and as a sensual being, my interests tend to be a blend of physical and emotional, hence…
I dance Argentine Tango, Salsa, Bachata and all the other fun latin dances (you certainly do not have to).
I studied Tae Kwon Do a few belts away from black belt and am more and more hungry to begin Kung Fu.
I speak fluent french because I love the way it feels in my mouth, beginner/intermediate Italian because I kept aquiring Italian lovers and love learning languages in general.
I am currently studying piano.
I am a philosopher at heart and so love reading about new ideas of ourselves and the world.
I love adventure, am active and sporty and I do love the challenge of trying out a new activity like wind surfing etc.
Expectations
My hours are fairly flexible, and I'm happy to meet for afternoon dates or evening dates.
My primary and most reliable method of screening is hearing your voice, and so a phone chat will always be necessary before meeting, no exceptions.
I am happy to facetime or skype for five minutes if we have not met before.
Happy to see you for a meet and greet coffee or drink, along with a small donation.