+

5 Star Concierge Companionship for Gentleman with Discerning Taste…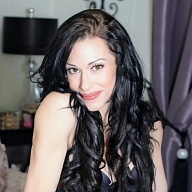 "When I'm good, I'm very good, but when I'm bad, I'm better."
— Mae West

Are you ready for a real connection?
Do you desire something more? An encounter that leaves a lasting impression and ignites the kindling of a relationship that leaves you completely enraptured and captivated? Look no further…
Hi, I'm Madison and I hope that reading my ad will mark the beginning of our unforgettable journey together.
When we first meet, you'll probably notice my beautiful face and hourglass, petite figure, but soon you'll enjoy my sharp intellect, wicked sense of humor, and playful, witty charm. What you'll remember, however, is the way I make you feel- like we've known each other for years, soulmates from a past life, burning with passion for one another.
Perhaps it's my background in psychology, my feminine intuition, or the fact that I'm great listener and hear more than just what's being said, but I have been blessed with an uncanny ability to see deep in your psyche and discover what you desire most, what's missing, even if you don't yet know what that is. Let me help you discover what sends tingles down your spine and causes your heart to skip a beat. Come escape with me. Let me welcome you to my world where time stops and the rest of the outside world disappears.
Well-read, well-mannered, well-spoken, well-versed, well-traveled, and, most importantly, well-balanced.
I'm the perfect "on-demand" girlfriend- incredibly affectionate and genuine, vulnerable and real, but without any of the stresses or strains of a traditional relationship. Allergic to drama and just the right amount of engagement without being clingy.
I'm refined, elegant, poised, highly educated (graduate school for psych & social behavior), and exquisitely feminine. Rest assured, I am presentable in any setting from little black dresses to baseball caps. I am just as comfortable at a cocktail party, in a room full of highbrow, blueblood intellectuals (and I can hold my own!), as I am at a cowboy bar in the middle of nowhere (and just in case you were wondering… I look great riding the mechanical bull wearing a cowboy hat!)
I like to think of myself as "Architect of Amazing Adventures" - Specializing in transcendent travel, scrumptious dinner dates & concierge companionship. I believe in self-indulgence and making every escapade unforgettable. My ideal dates are filled with spontaneity, enthralling conversation, undeniable passion, and tender intimacy. I promise your time with me will be like no other and you'll find yourself coming back to me again and again.
Let's clink flutes!
The Look
Madison Bordeaux is a 5'2", slender, 27 year old caucasian woman with long brunette hair and green eyes.
She is available for Male only.
Interests
I'm an avid reader. I just finished Neil deGrass Tyson's "Astrophysics for People in a Hurry". I'm a history buff and love listening to podcasts about historical figures and the events that shape our world today. And, while I might look like a cheerleader, I'm a huge sci-fi nerd.
I find that spending time outdoors really allows me to put things in perspective and remember what's important. We get so caught up in the busy world we live in today that it's easy to forget the beautiful world we are so privileged to be a part of. That being said, I enjoy hiking and goingto the beach- and while I love laying on a towel on a Sandy beach in a bikini, I used to be a lifeguard so I love going out into the surf and getting wet. In my humble opinion, there's nothing more romantic than seeing the stars twinkling in the night sky, without the lights drowning them out from the city. Yes, getting away from the hustle and bustle of city is a must sometimes!
If you come over for dinner, you better bring your appetite and leave any diet you're on at home, because (not to toot my own horn but…) I'm an amazing cook! Beef Wellington, truffle au gratin potatoes, and chocolate soufflés are among some of my "signature dishes."
Quite the foodie, I love exploring new restaurants, from hole in the wall taco shops and mom and pop Italian trattorias to Michelin Starred world-renowned restaurants where it's near impossible to get a reservation.
If you tell me there is a cuisine you don't particularly enjoy be prepared to eat your words (pun intended!). I love changing people's minds about foods they think they don't like, when really, they just haven't tried the right restaurant or dish.
If you ever come to visit, expect something to be playing in the background. I love music, although I can't play any instruments, nor can I sing. I'm completely tone-deaf, and I wouldn't inflict that kind of cruelty even on a poor houseplant in the bathroom while I'm showering! Despite all that, I have a deep, deep appreciation for music and have a very eclectic taste. I love everything from top forty pop you hear on the radio to classical to electronic/dance, anything from the 80s, good stuff from the 90s, classic rock, and alternative. Sorry, I hate most country and most punk rock. Right now my favorite Pandora stations are Halsey, Lana Del Rey, Lindsey Stirling, and there is always a downloaded list of Yo-Yo Ma, Mozart's Requiem, Bach, Beethoven, and Tchaikovsky on Spotify.
Expectations
I prioritize building lasting connections with elite gentlemen I can grow with – longer dates are more suited to the experience I want to share with you. Please contact me directly for rates.
When contacting me please include your name, location and duration you would like our date to be.
Out of state? No problem! Ask about FMTY arrangements and rates.
I look forward to getting to know you and embarking on an unforgettable adventure together!
Contact Info
Contact
Information
Add Madison Bordeaux to...