+

One Of A Kind Little Italian Blonde Babe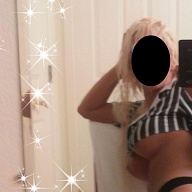 …Italian spice done up nice…Lil Miss ArMani…
The Look
ArMani is a 5'4", slender, all natural, 25 year old woman with long blonde hair and grey eyes.
She is available for Men, Women, and Couples.
Hey there gentlemen, My name is ArMani I'm a spicy little Italian blonde with much character and flavor. I'm fun, out-going, and very open-minded. I enjoy life to the fullest and dont mind living on the edge from time to time, However I also believe in ones privacy, Therfore provide a very discrete encounter that you dont want to miss. Soft, supple and sweet I cant be beat, unwind and relax from your head to your feet. If your ready for that much needed vacation to paradise then you came to the right place. You cant go wrong with me, Lil Miss ArMani and thats my guarantee. Perfection takes time and is never rushed, so contacting me is a must …xoxo
Interests
My Intrests Are: 1) Art, I Love to look at beautiful paintings and/or drawings, and try to read whats in the artists heart, mind, or understand the life they have lived. A piece of art says much more about the one who made it when you look beyond. 2) Cars, Gotta love an old fashioned car thats nicely fixed up, all the way to the gorgeous top shelf beautys with speed like no other, or even just a nice top down while the wind blows in your face. 3) Sky Diving, Thats me a Spontaneous lil Adrenaline dare devil, I love the rush. Ok Turn Ons: 1) Soft sensual body massage on the recieving end of course. 2) Soft little kisses on my neck and ears followed by a lil heavy breathing in the ear WHOA major turn on for me lol. Now As Far As Gifts Go: Well of course every lady loves extravagant things, Shopping, and all day Spa Treatments, But I also like the little things, 1) Carnations in a beautiful arrangement with babys breath all around them or just a cheap colorful bouquet - Not Roses-, 2) Ice cream, I love Ice Cream any time any day any weather now thats a gift all by its self (Baskin Robin) my favorite, and, 3) Fruit Baskets, I'm a sucker for fresh fruit, and finally, 4) Stuffed Animals, Lol Little Monkeys are my favorite.—- And just a few more things about myself, I love nice resturants Sushi, and Italian, Long Drives in the evening with no destanation, and lil picnics by the river or pond. I love to Cuddle on rainy days with a window or door slightly open just to catch the smell of the rain. "To Be Continued"
Expectations
Monday, Tuesday, Wednesday:-10am to ?.
Thursday, Friday, Saturday:-8:30am to ?.
Sunday:-1030am to ?.
Donations are as follows:H.H.- 220(Non-Negotiable) 1.H.- 320(Non-Negotiable) 90.Mins.-500(N-N) 2.H.- 550(N-N) O.N.- 3,000(Depending On # Of Hours Subject To Change, Increase-Or-Decrease)
Please Allow at the LEAST 20 to 30 Minute Notice Prior To Time you Wish To Schedule: