+

Adrianna Amore SEXY IS A UNDERSTATEMENT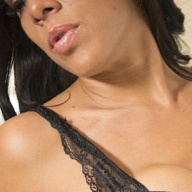 "I'm not trying to be sexy. It's just my way of expressing myself when I move around."
The pictures you are looking at right now are real and were taken within the last few months. My pages of exceptional reviews (review id# 253002) speak volumes about what you can expect during our time together. Pictures and reviews only go so far. Trust the feeling that feeling you have inside right now – telling you that you have found the Perfect woman to spend a few hours with, the Perfect date to escape with for the week, or I am the perfect dinner companion, dress impeccably and guarantee to turn heads
Amore, meaning "love" in Latin. Is a expression of the passion she offers. It's a unique balance between the energizing and the relaxing that she loves to share with you…for the love of romance and exploration.
I truly enjoy a well mannerered gentlman that desires not only warm embraces and captivating escapades but also holds an intelligent conversation. Our likeness and interests for the world and lust for life makes us well suited to becoming fast friends.
I am known to be quite passionate and seductive but also have a shy side to me at the same time. When arouses I have often been told that I have "charisma", a presence that's known to excite! I am also smart & witty, and love to laugh.
$100 donation for travels & time. Thank You xoxoxoSince I am a little bit everywhere this summer traveling. I am offering a special to meet & greet new clients! It's my pleasure to make this Summer Spectacular! Hr outcalls only & please add on a extra
$260 USD 1hr Incalls Summer Tour Special
$150 USD 30min Incalls Summer Tour spcial
$400 USD 90min Incalls Summer Tour Special
$520 USD 2hrs Incalls Summer Tour Special
$180 USD 1hr Incalls Foot Fetish
$300 USD 1hr Incalls FETISHES & FANTASIES & ROLE PLAY
Interests
Favorite Movies! I love so many
Favority Music! I love so many from jazz, to latin, to lounge, and Dance
Languages Improving my Spanish
I don't smoke
I occiasionally drink
I love beautiful Weather
I enjoy watching sports live & in action, and not on tv
Wishlist
A gift is never required but always appreciated. The most appreciated gifts is to see you coming back for another Rendezous!
Repeat patronage is the most rewarding
Here are some ideas that would please me:
Spa certificate
Mac make up certificate
Frederics - Victoria Secret sm or xs
BCBG (small)- Swarovski, Pandora,
Shoe size 6 ½
Favorite perfumes ~ Mi cheri, blue light dolce cabana
I love to read history, psychology, sociology. Amazon
PURSE
Hermes
Prada
Chanel
louviton
Gucci
SHOES
Christian Louboutin
Jimmy Choo
WATCHES
Cartier
Chanel
GIFT CARDS
Bloomingdale's
Barneys
Fifth Saks
Neiman Marcus
Expectations
FAQs
*I do not give out any information on the phone or in email that pertains to my companionship because everything you need to know can be found on my website and in my reviews.
*I will not see anyone who has cancelled an appointment that I have not seen before regardless of the circumstance
*I don't do "meet and greet" appointments
*My well being is TOP PRIORITY. Do not ask, expect, or try anything that can be unsafe, or unhealthy. I value my health, and if one chooses to not comply our date will end abruptly!
*Yes I am the women in pictures, please do not insult with that question if you unsure verify reviews.
*please place consideration down politely & without awkwardness
*I do not rush but the last 15 mins of our time is to Tidy up & say our farewells.
*Your cleanliness is just as important as our chemistry. (clean hands, nails, groomed, smelling good, and great breath)
*My consideration is my consideration! There is no negotiation, please do not be that rude.
*time passes quickly. Be aware of the time. Do NOT make me bring it up. I respect and value your time, so be a gentleman and show me you value my time without my having to remind you
*My face is blurred in the photos to protect my privacy as well as yours.
Regular Considerations
Contact Info
Contact
Information
+1 857-265-4477

Late Summer Hrs