It's getting close to the 10th Annual Feminist Porn Awards, an event I enjoyed last year and was looking forward to again this year. I bought my ticket to Toronto, excited to have a vacation and attend an award show that wouldn't feel alienating to a fat femme queer. I figured I might not do the whole shebang, and wasn't originally planning to shoot, just wanting to hobnob with other incredible feminist directors and producers.
Originally I was able to overlook a couple of things I found concerning- the Grooby sponsorship("feminism under capitalism is hard to navigate", I said to myself) or the flyer featuring performers that weren't up for an FPA in what felt potentially tokenizing ("they're trying to showcase diversity, and it's just clumsy", I sighed).
But it kept piling on, and with the history of the FPAs turning the other way or not doing their research on their nominees… I finally felt it necessary to boycott the FPAs, and to write them a letter explaining why it hurt my heart, but I would not be returning. I am concerned, particularly, with their new judging guidelines, which seems to prioritize consumerist values over feminist passion. There are enough industry awards that deify white, cis, able bodied, femme bodies, and middle class white cis directors/producers.
I feel like mainstream porn is having a trickle down effect of moving towards more ethical values, so, accordingly, it's a perfect time for the Feminist Porn Awards to *raise* the bar on politics and porn, rather than withdraw.
For transparency, and for others who may also want to write letters expressing their own concerns (which may be the same, or different), I am showing the letter here. While these are my own feelings, I wish to make clear- I do not fault the directors or performers who *do* choose to participate, especially as many of them struggle to get acknowledgement anywhere else. But I think that often, earnest feminism is all we have, particularly as sex workers. And that needs to be tenderly held, loved, and recognized, far more than marketability.
I think, however, we can and should do better, both for the sake of intersectional feminism, and for the sake of the development and blossoming of ethical pornography.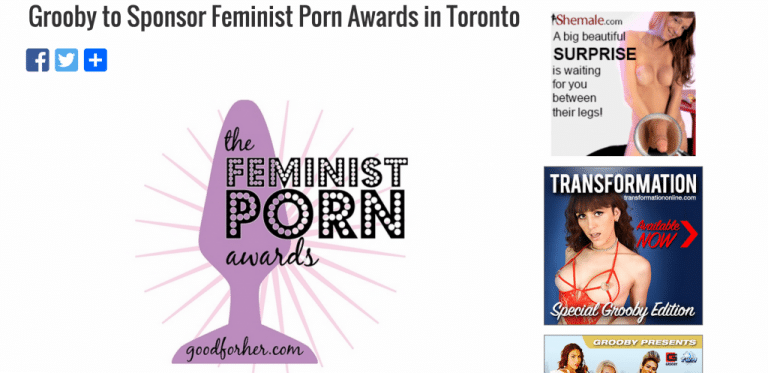 The 10th Annual Feminist Porn Awards is such a big deal- congratulations on surging forward and informing the mainstream industry that the combination of politics and pornography is not only inevitable, but worth welcoming and recognizing. I therefore hope that you will see this letter as an invitation, and perhaps a desperate plea, rather than a scolding. I care, a lot, about these issues, as a porn performer, consumer, and producer.
This would have been my second year, and I was so excited to have bought my ticket to fly to Toronto again- I had an amazing time last year, both at the events and the play party and just being around other feminist pornographers from all over the globe. It's a really special place, which is why I'm sad to say I will not be attending the FPAs as I expected to this year. As my Toronto plane ticket is already purchased, I'll be in the area anyway, but I just don't feel welcome at these awards this year.
-I think it is, perhaps, in poor taste to feature a performer or scene that is not up for a Feminist Porn Award on advertisements, as it feels very tokenizing, like they're there to suggest there's a diversity that, in actuality, is overshadowed by what is considered "hot" to the mainstream- white, cis, straight, ablebodied women, which covers most of the films shown and awarded.
-I cannot be present at an award show that uses the word feminist yet offers awards and accolades to Madison Young, who joked about raping a drunk woman in college on film (in a movie that, in fact, was nominated for an award in 2010), or who has awarded a known serial rapist a Heartthrob of the Year award (Christian XXX has a terrible reputation in the industry, particularly with trans women [eta: many of whom cannot come forward because to do so often means being blacklisted for "drama" and not being able to find work, which is already tough, esp as a lower income trans woman- I do not use the word "alleged" here on purpose, because I believe the multiple survivors who spoke to me about this]). Fighting rape culture is hugely important in feminism, and especially within the lens of sex work. Giving people who engage in those behaviours comes across as condoning them in a way that I just cannot in good conscience support.
-I am very concerned with the various ways in which respect to trans women is being pushed to the wayside, particularly this year. Yes, there are several movies featuring or produced by trans women this year (and many years), and that's great! However, having a website like "shemaleyum" a couple clicks away via a sponsorship sends a very different message. Michelle Austin has repeatedly bullied and silenced trans women who have said that no, they're not comfortable with being called derogatory names.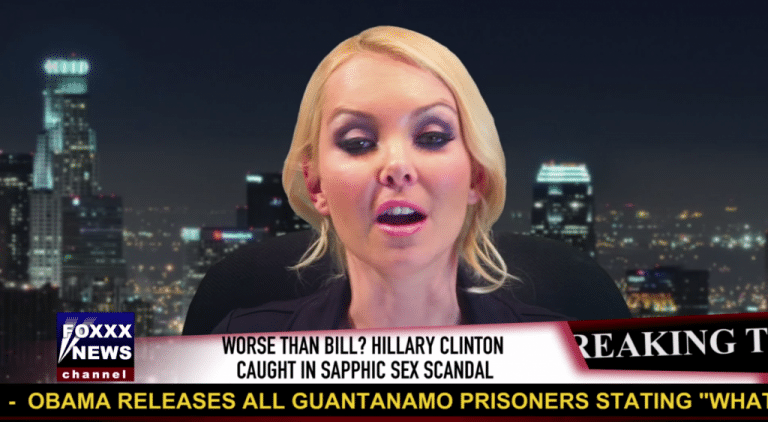 –Lily Cade is a world of concern all on her own. She has expressed serious fatphobia and transmisogyny around her casting choices, has been abusive when critiqued however mildly, and the film she's nominated for jokes about Obama supporting terrorism. That is absolutely not my feminism, and it's disappointing to see someone espousing those beliefs publicly being celebrated by the FPAs.
-I am disturbed at the new guidelines for judging the FPAs, particularly the insistence that feminist porn needs to have high production value, that earnestness is not enough. High production value requires valuable time, learned skills, expensive equipment, pricey editing software, budget to fund the project. It sets a precedent that capitalist consumerist values are more important than actual politics, which is somewhat contrary to feminism, in my understanding. Additionally for those who are not as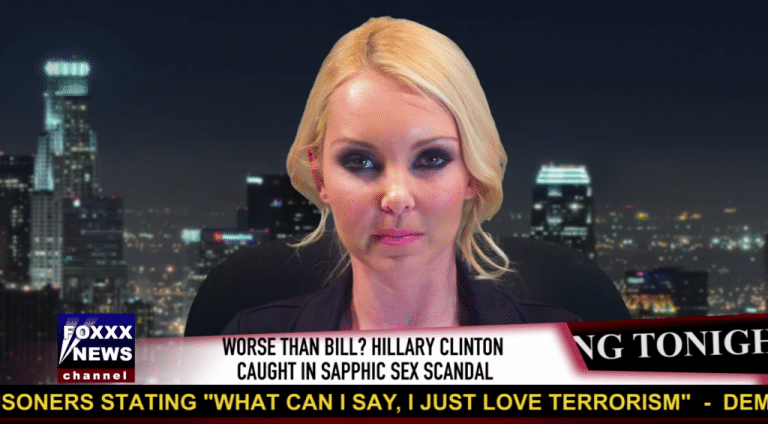 privileged and don't have companies funding their projects, or who are small, independent companies, earnestness is all they often have. By seemingly setting the bar in a way that requires financial privilege, you are likely shutting out many potential feminist pornographers, which is disappointing in a space that wants to court diversity.
I have been asked to write a piece on this topic, so I welcome your comments and response, both on and off the record. I am curious whose feminism you feel this reflects, and if you are, in fact, creating a welcoming space for a diversity of feminists. From here, this looks a lot like middle class, ivory tower white feminism, and as someone who cares deeply about combatting the harms that feminism has wrought, perhaps the FPAs are not for me.
I hope to be proven wrong! I believe so strongly in feminist porn. But, as the phrase goes, my feminism must be intersectional, or it will be bullshit (if you pardon my strong language).
Thanks for hearing me out, I do hope you take this into consideration.
I have not heard back yet, though there hasn't been much time since I sent the letter til right now, and I'm hoping that it means the FPAs are taking this seriously. I love intersectional feminism, and I love porn. I love both with an earnestness I cannot and will not apologize for, because I really believe in them both and their capability to transform people's lives. I am fascinated by the idea that I have written this to somehow market a product, considering it's probably killed any last chance of working in mainstream porn (which is why I'm doing it, and not several other performers). If being an angry feminist made big bucks, man, I'd have disappeared to form a commune with my poly cabal by now, kittens! I do this because I care, deeply, and believe, strongly, that we can change attitudes, and should.
If you, too, would like to let them know how you feel, you can email them at whats@goodforher.com.

8 Comments