This last week started off with a huge victory, when the largest nursing union voted to support the decriminalization of sex workers, and actually put some effort behind the push by lobbying their ministers for the policy. The policy was proposed by Nurse and rockstar ally, Lou Cahill who you can follow on Twitter.
Elsewhere in Europe, Amsterdam-based sex workers are responding to the coming ban on guided tours of the city's red light district, and in Belgium a new sex worker-led advocacy group, Utopsi, is lobbying for full decriminalization.
Lives of Crime
Last week the Criminal podcast interviewed one of the brilliant powerhouses working to DecrimNY, Cecilia Gentili. Cecilia talks about her life as a sex worker and migrant, and why decriminalization is the way forward. And your day will just be better when you spend a few minutes with her.
This week also saw AOC come out in support for Tiffany Cabán, the queer Latina running for District Attorney in Queens. One of her campaign promises is to decline prosecution for low-level charges like marijuana and prostitution. She is also super crush-worthy.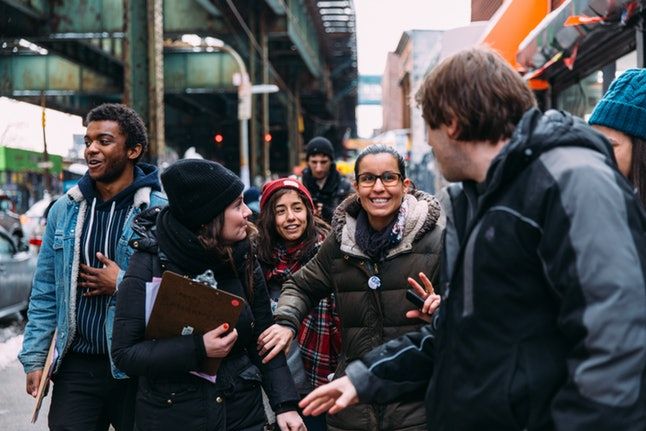 A Rough Moment for Our Trans Fam
We also have to hold that it's been a crushing week for many trans folks. This week the Trump Administration issued a policy change that would allow shelters to deny access to trans people and on Friday took steps to revoke the same non-discrimination provisions in health care. This is just after last weekend, where two Black trans women's lives were taken, Muhlaysia Booker of Dallas, TX and Michelle Washington of Philadelphia, PA.
It might be a good moment to reach out to your trans loved ones and show some love and support. And if you're TGNC and looking for some additional support, please check out the TransLifeLine or the Trevor Project (which is geared towards young people).
Latest Updates in Sex Work Being Work
Last week a Mississippi court ordered that $3m be paid to five Black women by a strip club, in an important racial discrimination case. The dancers cited racial slurs and disparate treatment in the club, and will receive the money to compensate for back pay and suffering. This comes on the heels of last year's #NYCStripperStrike where dancers like Giselle Marie cited racism and colorism in hiring and shift scheduling, but has always been a present conversation in organizing strip clubs. If you're looking to dig in more, one of my favorite books on the subject is Unequal Desires: Race and Erotic Capital in the Stripping Industry by Siobhan Brooks, a Black feminist scholar who organized at the Lusty Lady.
Sex Work is Also More than Work
A few pieces also came out this week which points to the reminder that the flexibility and security of sex work, when we have it, can also provide opportunities to serve many parts of our lives. When we're looking at articles on decriminalization, especially when trying to undermine the "BUT IS IT EMPOWERING?" diatribes, we can easily get lost in the stories of survival and need, forgetting that sex work is always going to be a multi-faceted and complex experience. In this interview, Olivia talks about how camming boosted her mental health and Aviva Ruse talks to theFix about how sex work was an integral part of her recovery from a relationship to substances she wanted to change.
[RELATED: For Mother's Day: 5 Stories of Sex Workers and Their Super Supportive Moms]
#IWD19
It's almost International Sex Workers' Day/International Whores' Day/IWD/International Heaux Day – find an upcoming event near you!
Manchester, NH
New York City, NY
Chicago, IL
Philadelphia, PA
Las Vegas, NV
San Francisco, CA
Vancouver, Canada
Berlin, Germany
I am pretty upset right now that I don't have the tag @GayMuseum. But alas, back to the grind.
K.