It's March! And since we're not big basketball fans here at Slixa.com, we've dreamed up our own spin on March Madness, and made it a way to help give some cash to a couple provider-support organizations who are working to improve all of our lives.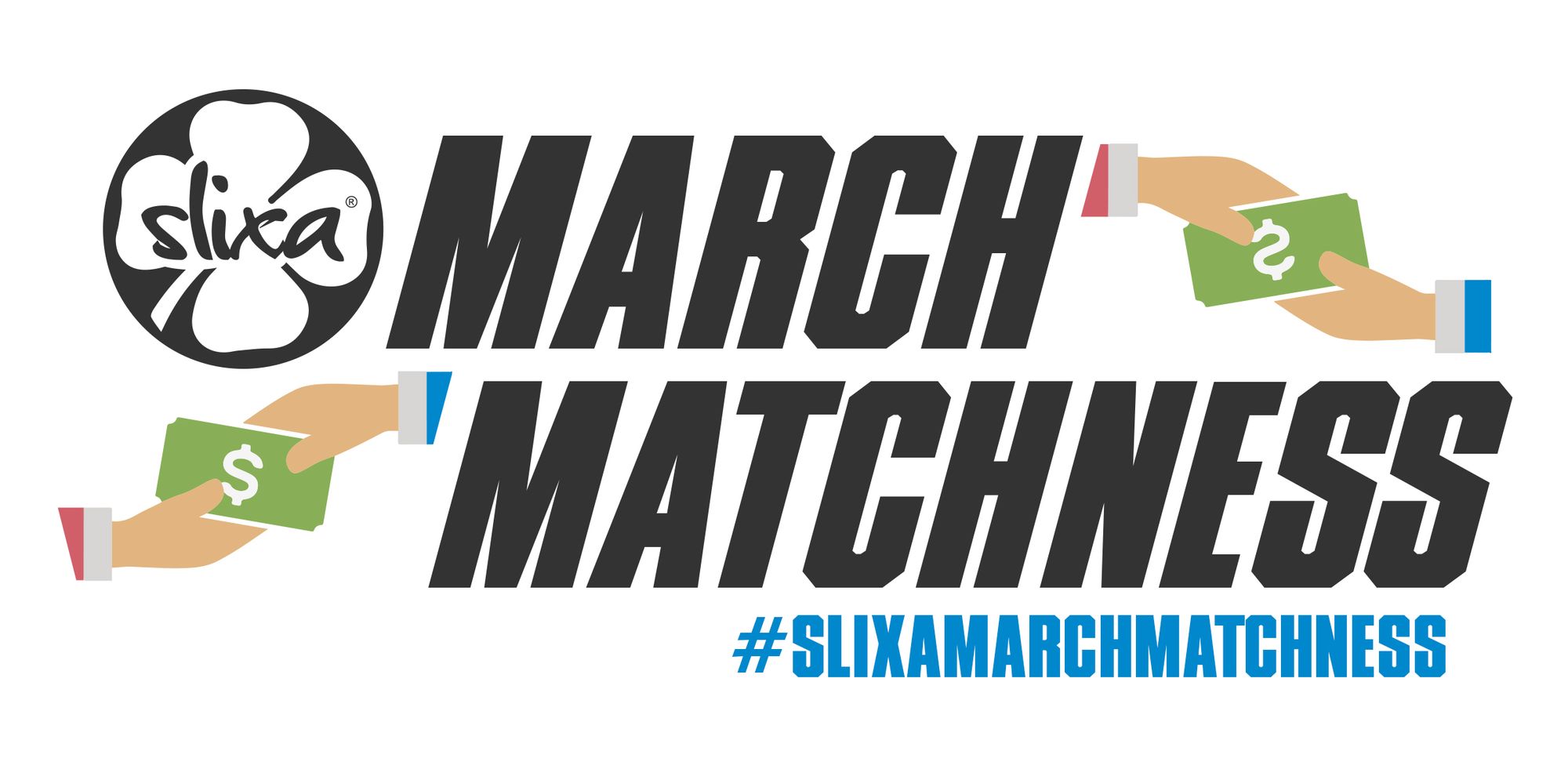 For the month of March, any contributions made to either the Desiree Alliance or the Black Sex Worker Collective will be matched by Slixa.com (up to 1,000USD), with no strings attached. All you have to do is share with us your proof of donation (an email with a confirmation number will do just fine), and we'll match your contribution, dollar for dollar. You don't have to buy anything and won't be subscribed to anything.
Let's learn a little bit about our featured organizations!
---
The Desiree Alliance is the organizing body behind what has historically been the largest US gathering for sex workers and sex workers' rights activists, the Desiree Conference. Due to the implementation of FOSTA/SESTA last year, plans for what would have been their biggest conference yet were scrapped, out of fear of potentially putting participants at risk.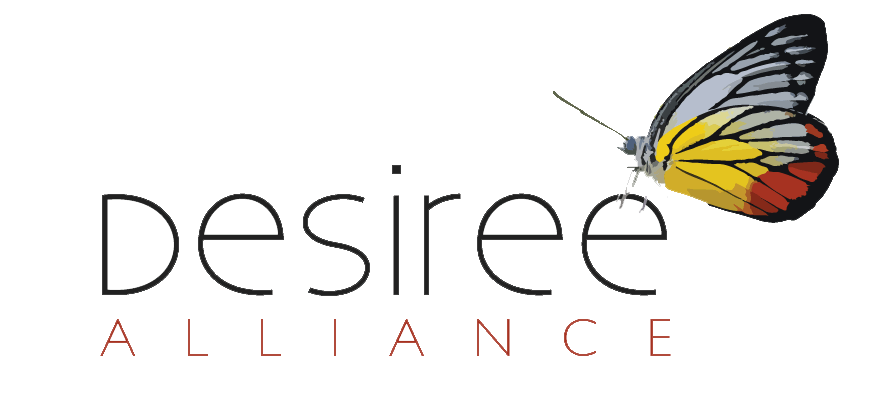 But the organization has refocused the energies and resources that would have gone into building the 5-day conference and is working tirelessly to fight back against and educate others about the damaging nature of FOSTA and other laws that stigmatize or jeopardize the work of providers. They were recently included in the merits brief filed by the renowned Woodhull Freedom Foundation, appealing the earlier ruling on the constitutionality of FOSTA/SESTA.
We had the chance to talk with the outspoken director of the Desiree Alliance, Cris Sardina, about the organization and their work. Check it out:
---
Firstly, thank you so much for agreeing to be part of Slixa's first March Matchness event! It's so important for Slixa to be able to partner with organizations like Desiree Alliance to raise awareness about your work and hopefully raise some funds for Slixa to match!

Pretend I'm someone who has never heard of your organization before: who do you help?
Desiree Alliance is the wicked stepchild of national sex worker rights! We are a highly political national sex worker-led rights organization since 2006. We bring sex worker rights front and center in everything we do. We don't play negotiations, we don't play government interference, and we don't play respectability politics.  We didn't come to play!
And (I'm still someone who's never heard of you), how do you go about that? Maybe just broadly?
Before FOSTA/SESTA, we held national 5-day conferences presenting different topics that affect sex workers and attended by 100s of people around the world.
This year, we were forced to cancel the largest sex worker conference in the U.S. titled: Transcending Borders: Immigration, Migration, and Sex Work, July 2019. Our organization came to the painful decision that we could/would not put our attendees and our organization at risk for arrests, incarcerations, deportations, ICE, etc., due to inane trafficking laws. We are known for our radical conferences and it's a big blow (pun intended) to sex workers everywhere.
Our political work is every damned day and we have represented [for sex workers] at the United Nations, the White House, provided global public speaking platforms, congressional committees, and more, resisting criminalization, stigma, and shame surrounding consensual sex work.
Who are your members (not each, specifically, but who makes up that group)?
Desiree Alliance is led by our director and guided by a 5-member Strategic Committee (board) of our peers.  We are the whores you couldn't burn!  Desiree Alliance has the badass-iest board on the planet! Our website provides the names of the Desiree Alliance.
Tell me about the Alliance's inclusion in the very recent merits brief filed by Woodhull, et. al?
Woodhull and Desiree Alliance have been close allies for many years and support one another in our endeavors for sexual freedoms. They took great consideration of the cancellation of our conference and made sure our voice was heard as they move forward in the courts.  

Woodhull's recent appeal mentions Desiree Alliance directly.
What are 1 or 2 ways you think the passage of FOSTA/SESTA makes your advocacy or community work more difficult?
Cancelling our conference was a huge problem for us as an organization – it's something we're known for. Organizing, registration, and nearly everything we do to prepare for the physical conference is through online communications. With the broad definitions of FOSTA/SESTA and it also creeping into offline arenas, we knew we'd be prime targets of law enforcement's wrath of making us an example as the biggest human trafficking bust in the US.  
There's really been no legal precedent handed down with a definitive answer to that yet and we don't have the financial means to find out.  It was defined in the Woodhull decision that gatherings wouldn't be affected (at least through the mentioned plaintiffs) but, do you trust our government to adhere to the specifics of law?  So, our right to be paranoid and cautious is rooted in the very real possibilities of this happening.  
Desiree Alliance writes and speaks extensively on human trafficking and sex work – 'nuff said.
Do you think that groups advocating for FOSTA/SESTA were aware that its passage would arguably put community organizers or service organizations in harm's way?
Sigh. These enactions go so far past sex and trafficking.  We can guesstimate at how far trafficking laws can go because we are the brunt of the crackdowns, raids, arrests, incarcerations, deportations, post-conviction consequences, etc.  As the drug war wanes, trafficking is the new domestic war. Until it comes for [the general public] (and it will) they'll continue to buy into ill-informed campaigns that do more harm than good for trafficking victims/survivors, and for consensual sex workers.  
The Alliance recently submitted to the United Nations Convention on the Elimination of all Forms of Discrimination Against Women (CEDAW) a draft of general recommendations on trafficking of women and girls in the context of global migration. We are very critical of US trafficking policies.
Since the 2019 summit is postponed ("cancelled" sounds like it might never happen again – is it safe to optimistically assume there might be an ultimate rescheduling?), tell me a little bit about what took place at the 2018 event?
Sex workers have been mobilizing all over the US to resist FOSTA/SESTA. We're watching closely.
Desiree has previously held 6 national 5-day conferences taking on political topics that negatively/positively affect sex workers. Our last conference was titled: The Sex Worker Rights Movement: Addressing Justice. Our conferences offer 5 tracks: Academics, Activism, Arts, Business, and Harm Reduction – pick one because there's something for everyone. Our 7th conference would have tackled immigration and migration.
Never say never!  We'll be back and it will be fucking spectacular!  
There is a very encouraging video on the DA site featuring you (Cris Sardina) speaking at the 2018 Women's March in Vegas. Is it ok if we share it here? These are powerful words.

We have it on speed bookmark!  A very thoughtful sex worker edited down the footage to our speech:
There's plenty of people who might be on the side of providers already, ideologically. What's the best advice you can give someone who is interested in supporting sex worker rights, but maybe doesn't know where to start, or what is safe to say/share?
As a speaker, I always bring it to the subjects of choice and body autonomy. Everyone can understand that. I ask them to listen to our expertise as we know what's best for the rights, health, and well-being of our communities.
And lastly, why do you think it's important for someone who is in the industry (in whatever capacity) to support an organization like yours? Even if it's just sharing or signal-boosting?
We are severely underfunded and the only thing sustaining us are the knots in our shoestring budget!
I'll reiterate what I wrote in the first question: We bring sex worker rights front and center in everything we do. We don't play negotiations, we don't play government interference, and we don't play respectability politics.  
Sex Worker Rights!
---
Slixa's donation matching campaign has ended, but you can still donate to the Desiree Alliance by using the button below.
Donate to the Desiree Alliance General Fund (via PayPal)