+

Contact me now for same-day booking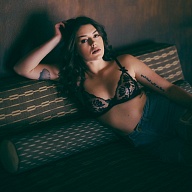 "When you have once seen the glow of happiness on the face of a beloved person, you know that a man can have no vocation but to awaken that light on the faces surrounding him." Camus
Sophisticated with a youthful edge…
"In the depth of winter, I finally learned that within me there lay an invincible summer." A.C.
At 19 I turned my face to the sun, striving to cultivate adventure and a life of luxury. The warmth of the individuals ive brushed finger tips with in the interim has refined my perception of indulgence while providing just that. A life offering daily adventure, encouraging if not demanding observation and exploration. One brimming with opulence, sensuality, and gentle attention. I offer in return the utmost respect and hold my clients in high regard for their investment in me pesonally, their success as indivuals, and their discernment regarding companionship. We create our lives one piece at a time, and as our tapestries are woven, so to speak, our realities take on the form of our imaginations. Our fears, our innermost hopes, and our counterparts. No one is immune to influence, and thus it is imperative to carefully construct the network of people with which we interact. And though no two people are the same, common ground is ever-present. I invite you to explore explore ours.
Xo, A.
1 hour social (Offered for alternate verification purposes) … 400
1 hour … 600
2 hours … 1200
3 hours … 1600
4 hours … 2000
*Please inquire about unlisted lengths of time
To expedite booking, please have 1, preferably 2 references prepared. If you do not have any, alternative options include, but are not limited to sending me a photo of your license and a link to your facebook or linked in profile, or the contact information of your employer and the cover story youd like to be used in order to verify your employment. Please note that discretion is among my highest priorities. This information is for my eyes only and is requested to ensure that you are indeed a real and safe individual.
The Look
Audrey Santana is a 5'7", slender, 22 year old caucasian woman with long brunette hair and blue eyes.
She is available for Male, Female, Couples, and Trans.
Interests
I grew up on both coasts and I cant imagine a life more than a couple miles from the shore. From swimming year round at the local pool to summers in open water, youd be hardpressed to lure me onto dry land… My favorite pass times include catching eyes in dimly lit bars and sharing too much with strangers. Or, as I like to call it, free therapy. I also enjoy the smell of old books and sometimes I even read them. Parousing indepent book stores and old libraries brings me great joy. Similar to the joy fur coats and falling in love brings me. Jewelry is an old favorite too, of course… I treasure what little I have, often catching myself admiring the fingers of wealthy old women thinking, "One day"… When I'm leading a more active lifestyle, though admittedly I fall in and out of exercise, I frequent core power yoga classes and love to lift. Its so thrilling to greet your threshhold and surpass it with fervor, especially when youre drenched in sweat and every muscle is trembling… But I digress. Above all, I would say my interest lies in every aspect of the creative process. The evolution of concepts as they come to fruition. Whether it be curating a sapce, capturing an image, the careful assembly of words. There are so many stories waiting to be told. Maybe you'll be kind enough to share yours…
Expectations
Please note
Donations are for my time and companionship only.
Advanced booking is prefferred, though not required.
Lewd messages will not garner a response.
Explicit language will end correspondence immediately
Aside from references, your first email/text should include your first and last name, as well as the time and location at which you wish to meet. Any further information you wish to include about yourself is welcome, though unnecessary.