+

Companionship and bodywork near downtown Seattle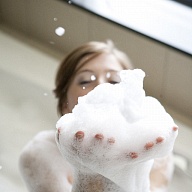 I'm finally 30!
*Note: I will be in Princeton over Labor Day weekend for personal reasons. I would like to make 1-3 new friends while I'm there. I am also able and willing to make a side trip to NYC for the right person.*
I've heard for years that women don't really hit their prime until they're in their thirties. I keep reading about how women become greater in their responses, know themselves better, and can hold their own more effectively. Well, I have arrived.
I know odd thing to celebrate in a world that begs youth and ingenue but I feel ony more powerful with time. I'm not by any stretch of the imagination 'mature' but I learn more and more about your self and mine with each close hour and can't wait to share.
Please, visit my website at www.amiepetite.com to find out when and where.
The Look
Amie Petite is a 5'1" 30 year old caucasian woman with short auburn hair and hazel eyes.
She is available for Male, Female, Couples, and Trans.
Interests
I am and have always been a cat person. Dogs are great, but there's something about a silky, purring cat in your lap that just can't be beat by a pup.
I am an enthuiastic reader, even started my own book club, and you can read more about my interests on my blog. I swear it's around here somehwere, haha!
I enjoy pilates and cycling, though I don't do as much of the latter as I used to, and I just started running this year. My favorite shows are nature shows and The West Wing, I'm a terrible long distance communicator, I write too much, I talk too much, and I like a lot of things I'm not allowed to talk about here. If you're really curious about my deeper thoughts and hobbies, you can go back over five years on my blog at www.divinadaemon.com. Or not. Up to you.
Expectations
I expect you to read much of my website. I've spent a great deal of time writing and I don't expect you to read it all, but please peek over at least the relevant bits.
I expect you to trust me enough to screen.
I expect you to have a truly wonderful time and to think I'm even prettier than my pictures.
I expect these things because everyone who has seen me has met these expectations so I don't feel they're unreasonable.