+

A Most Intoxicating Muse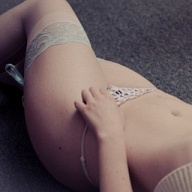 ~Welcome to Extraordinary~
The Look
Adelle Sabatier is a 5'7", all natural, 28 year old caucasian woman with shoulder length blonde hair and blue eyes.
She is available for Men only.
Hi, there…
I'd like to invite you to read a little bit about me and my ideals+ideas about entertaining and dazzling you~and decide if perhaps we might find each other amusing and desirable.
In our time spent together its my intention to bring your attention to your own importance of being, your capacity for pleasure and the the magic that exists in the world all around you.
Sound a bit lofty for a date? A massage? Try me.
I am a vibrant, lovely young woman in my earliest thirties offering truly genuine companionship for interested parties. 
My exceptionally varied life has left me desirous of mature minded people to converse with and learn from. A noted hedonist, this particular arena of my life incorporates and satisfies many facets of my personality. My tastes in body work and human connection co-exist nicely and I offer sessions to cater to all fancies.

I am of primarily English descent & with my fair freckled skin, light hair and blue eyes, all that's missing really is the accent, I'm told. I stand 5'7" and quite curvy for someone usually described as lithe.
As a Seattle transplant, I enjoy catering to both residents and visitors~with a desire to put a whimsical smile on your face anytime you think of this fine city.
Enough about me! Peruse my website & then be in touch so that I hear all about you! 
It is a thorough affair, this website of mine and you can impress me right away by not asking questions whose answers can be found there & adhering to my requested protocol-starting with the appointment request/screening form!

The advantage of presenting oneself authentically, is that I've been lucky to receive exactly the type of visitor I would like to know and spend time with. If what I say appeals to you, it's Very likely, you will appeal to me.

I can't wait to meet!
Most sincerely yours,

Adelle
Adelle
Interests
The world at large is of interest to me. I love baking, dancing and reading, prefer the forest to the beach and haven't given up a few fantasties the former holds for me.
I have recently taken up tennis and am enjoying where my lessons in music are taking me. I'd love to have someone teach me to stand up paddle board and maybe not laugh at me if I admit my passion for rollerblading.
Physical fitness, nutrition and psychology are favorite topics of mine. As a lover of words and conversation, I love hearing current events and politics described by interested and informed parties.
I look forward to finding common ground, exploring each other in many ways and learning all you have to teach me!
Expectations
Expected Monetary Donations for my time are as follows:
Full Body Sensual Touch Session: $250/80 minutes
Full Body Sensual Touch Session++: $450/80 minutes
Complete Sensaul Immersion (Dates):$650/90 minutes
Additonal Time Options and descriptions of sessions can be found on my Website.
If you decide to schedule with me, I ask that you Please use the forms provided on my website. Failing to do so may result in a non response.
My donation rates are neither negotiable nor arbitrary. They are reflective of the degree of exceptional companionship you may expect in our time together. If for any reason they do not suit you, I invite you to contact another provider who would be happy to have your business.
Contact Info
Contact
Information
External Links
Add Adelle Sabatier to...