+

I have the Remedy for what ail you.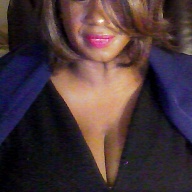 Aching tight muscles? Bring them on home to me.
Hi there I'm glad you stopped by. If you spotted my ad then you have sore, tight and aching muscles that are in search of relief. Well, you've come to the right place. there's nothing I enjoy more then giving a well needed massage.
I've heard it said that if you love what you do then you will never work a day in your life. I not sure how true this is because I'm exhausted after a day of massaging client, however, I also feel something I never felt in corporate America, which is the joy of knowing I left a client in a better state, both body and mind than they were when I received their call. I'm the kind of person who gets great pleasure from seeing my work have a positive impact on another person's life and I can experience this in real time.
When I arrive at the clients home or hotel, at this point I don't do apartment building. I will introduce myself with a warm and friendly smile. If you're in your home I will ask where would you like for me to set-up my table? It takes me about 10 minutes to set-up and create the atmosphere but in the mean time I have brought wine, coolers or liquor for you to enjoy.
During the spa treatment I use a sugar scrub to loosing dead skin. I start with the feet and work my way up on both sides of your legs and back. You have your choice of either a shower or bath to remove the scrub. If you choose the bath it will include a bath bomb and Epsom salt speriment and eucalyptus the smell is heavenly.
If parts of your back or legs are still tight I will use the hot stones or coupling to loosen your muscles. I will proceed to massage the base of you neck and head raking your hair every so gently. I will work my way down your neck onto your shoulders with either hot oil or hot massage lotion, which ever you prefer until I have massaged your whole body. The massage will be completed back at the base of your neck and head. If you have ordered food service, I will begin your lunch or dinner while you lay back and enjoy your beverage.
The Look
Brianna Charity is a 5'4", bbw ebony woman with long black hair and brown eyes.
She is available for Male, and Couples.
Interests
Travel-I love to travel but since COVID-19 I rarely fly. I travel by car and hopefully in the near future it will be by RV van.
I love watching YouTube videos about Van Life. I wouldn't consider myself a nomad because I love having a comfortable place to come back to. I prefer the comforbilty a small RV van affords me. Specifically, having my own bathroom. I loathe public restrooms.
I'm a sci-fi junkie.
I love cooking-well, maybe not cooking itself but watching someone enjoy a meal I've prepared.
I love being spoiled specially with designer purses and shoes.
My favorite food are fried chicken wings, hey I'm black and I'm not going to apologize for it. However, if you are applying to be my SD don't think you can get away with popeyes for our date it's NOT going to happen. LOL! I also love rib tips, if you're from Chicago you know what they are.
Expectations
Please be a gentlemen or lady when speaking with me. I will always treat you with respect. I have a business legitment and I'm not an escort.
My business hours are between Noon and 9pm. Once I book my 8 pm client I will turn my business phone off. My massages last between 90 and 120 minutes so keep this in mind while booking.
My spa treatment is $500
My Theraputic massage is $300
Preparing a meal is $600
Picking up a meal that you've ordered on my way to you is $100
Special request are done on a case by case basic state your request in your email.
I use cash and cash app
Deposit is 20%
When booking please send the address where the massage will be perform, your legal name and either your work email or linkin profile.
Contact Info
Contact
Information
Add Brianna Charity to...