+

Tall and Stunning, I can rock your world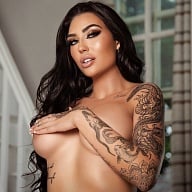 It seems that I have caught your eye, or perhaps ignited your curiosity, I hope this is the start of a beautiful connection!
Coming from London, I am a proper British sweetheart. The level of class and charm I embody can be intoxicating to my American gentleman. I'm quite mature for my age, but I still embody a fun, youthful spirit. Life doesn't have to be taken so seriously all the time!
Standing at 5'11 inches, I pretty much can walk into any room and own it. My long, dark, and luxurious hair makes my blue eyes pop immensely, and my smile might just melt your heart! I make it a priority to hit the gym and do Pilates so my body can stay nice and toned. I love lounging around in spandex and being casual, but I never miss an opportunity to get dressed up with hair and make up done! I love going to parties and events, or to a nice restaurant or bar setting. I'm the perfect date for both occasions. Not to mention, I'm the model figure everybody wants on their arm when outing to fabulous places, I promise to never disappoint!
My personality can be described as bubbly and witty, as I enjoy keeping a conversation interesting and exciting. At the same time, I can be very sweet and a great listener. I am very open minded and love learning new things, or traveling to new places.
I have high standards of cleanliness, and I expect my suitors to follow suit. General etiquette upon arrival is also important, please be discreet and leave the donation in a plain white envelope in the washroom. I do not discuss explicits, please kindly avoid discussing anything of that nature with me, it's not proper.
Now that you have become acquainted with me, I am very much looking forward to your lovely inquiry. Let's make this year one of new and exciting memories, cheers!
Sincerely,
Victoria Banks xx
The Look
Victoria Banks is a woman.
She is available for Male, and Couples.