+

Your Master of Desire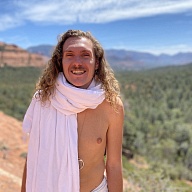 Let me hold you, love and worship you, just as you are.
Touch, and be touched with reverence, and ceremony.
Feel yourself surrender to your divine power, as I bathe you in my devotion.
I will take your hand, and guide you to the safest place you have ever been.
I will carry you, when you crave to surrender.
Your desire sparks a flame in the cradling arms of the unknown.
Spreading like a wildfire through your senses, it commands you to let go.
You have wanted for so long, and now you let yourself have it.
The gift of unconditional love, praise & pleasure.
The focused presence of divine masculine in complete service & devotion.
The soul-satisfying nourishment of the divine feminine oracle in a fully embodied man.
I am here to walk with you through the gates of healing, into the depths of your feeling, and find your treasure troves.
What we aim to reclaim & receive:
•Your Confidence
•Your Will
•Your Satisfaction
•Your Trust in Man
•Your Sensuality Activated
•Your Voice
•Your Vision
•Your Love
•Your Passion
•Your Power
•Your Peace
•Your Faith
•Your Blessings
•Your Feeling
•Your Forgiveness
•Your Freedom
I have worked with hundreds of Powerful Men and Women in positions of great responsibility, who require someone to hold them, as they have held so many.
We dive into our feelings, and emerge with confidence, trust, and knowing that had been there all along.
Only this treasure is just under the surface, waiting to be seen, hidden beneath the shimmery lense of wright and wrong.
We re-write our truth. "Not so easy" it may seem, but our story becomes the fountain of our youth.
Here are my main offerings:
Temple Worship:
Sacred Body Language Coaching, Tantric Massage & Body/Energywork
90 minutes for $750
120 minutes for $1000
Spark of Desire :
Sacred Body Language Coaching, De-armoring, Tantric Massage, Breath, Body & Energywork
120 minutes for $1500
[+ live Handpan Sound Healing for an additional $200]
The Look
Xtian Alexander is a tall, athletic, 30 year old caucasian / latina man with long blonde hair and blue eyes.
He is available for Male, Female, Couples, and Trans.
Interests
I love being on the leading edge of consciousness. I believe my purpose is to inspire those who seek to find the fun, ease, grace, and pleasure in every moment we have on this planet. I have been training in tantra, massage, music, art, and spirituality for over 20 years combined.
I love music. I am a multi-instrumentalist, producer and DJ. I have learned so much about the healing power of sound on our bodies and the planet. It fascinates me how much can be healed and acheived through simply tuning into the sounds and rhythms of our own bodies.
We integrate so much of our experience through our movement and our song. This is a frontier I am exploring in tandem with tantra work. I look forward to creating special soundscapes, events, and environments with eros energy woven in, to guide that energy in sacred sensual spaces, and inspire the world.
Expectations
Please visit my website and fill out the intake form to book a session with me.
I am ecstatic knowing what is in store for you!
visit:
http://www.xtianalexander.co
for bookings!
Until next, have the time of your life.
Contact Info
Contact
Information
Add Xtian Alexander to...