+

Desiring Evaline Desire ~ 40I-35-48 Beauty ~ Thick Thighs & Sparkling Eyes!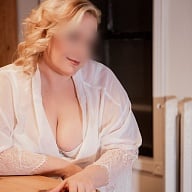 Thick thighs, & sparkling eyes! I am frequently found luxuriating in a Jacuzzi tub when I have a bit of time to myself. Life is about the tiny luxuries. Come share in them and make our lives brighter.
Your Curvaceous Blonde BBW Bombshell!
Age, Stats, & Discription:
I'm a 39 year old curvaceous, blonde bombshell with delicious curves, a bouncy bottom and thick thighs.
The bra I'm wearing is from Adore Me in a 40I, and their panties are a 0X - 2X depending on the style.
I wear a size 9/Euro 40 in heels, but I only wear heels on request because 5'9″-ish is my height (I'm over 6 feet in heels).
I wear everything from an XL to a size18 depending how the cut fits my curves.
Who I am:
I am a returning touring companion who chose a new name for privacy reasons. I am well reviewed in the handful of reviews since I returned, and very well reviewed prior to leaving previously.
I look forward to making new friends and reconnecting with those I've had the pleasure of meeting previously.
Touring & GTA Information:
I am in the Downtown Toronto area when not committed elsewhere between 11 a.m. Monday until 11 a.m. Friday most weeks.
When touring or visiting people in the GTA I set my consideration at the same amount no matter who is visiting whom.
If this is our first meeting:
$200~ Coffee, tea or me? (half hour)
$300~ A brief Introduction (1 Hour)
$500~ The Gentleman's Hour (1.5 Hours)
$600~ Lost In The Moment (2 Hours)
$850~ Don't Let This End (3 Hours)
I tour when I'm able to. I have upcoming trips to the following places:
Markham - Jan 17th-19th
Cambridge - Jan 19th & 20th
Etobicoke - Jan 22nd-23rd
Ottawa - the weekend of Feb 28 - Mar 1
Visiting You is possible anytime I am in the GTA, or local to you.
I base other travel on requests. I am always available to visit you when our schedules align.
The Look
Evaline Desire is a 5'9", bbw, 39 year old caucasian woman with shoulder length blonde hair and hazel eyes.
She is available for Male, Female, Couples, and Trans.
Interests
Things I enjoy doing on my own:
I am an avid reader when life affords me the time to pursue it. It has been a huge part of who I am my entire life… I truly have a love of words.
I also have taken up colouring as a way to re-focus my mind when I travel. If you happen to spot my colouring supplies please feel free to ask to see what I might have been working on. My colouring is a fantastic way to de-stress, and it allows me to bring a bit of my art into a more casual setting with the blending and combining of colour.
Shared Activities:
I love dancing, wandering along a beach hand in hand, strolling through a park eating ice cream together. Basically I am a romantic. I have a less wholesome side (or so they tell me), but first impressions of me will likely have you thinking sweet, romantic thoughts. Until you see the glimmer in my eyes which tells you there is far more to my appetities in life.
Travel and seeing the world:
I absolutely love to travel and often make sure the opprotunity finds its way into my life. I would love to share those travel experiences with a friend… New or old. Do reach out should this inspire you.
I currently have a fantastic adventure planned over the holidays which will limit my availability from late December until mid January so please do reach out so we can connect before I head overseas.
Additionally I will be exploring the eastern seaboard in March.
Expectations
Due to popular request:
Typically our featured selection is a succulent serving of sweetness with a side of spicy zest.
Deciding on the number of courses is always left to your discretion.
Please understand this is fine dining establishment, and not a fast food restaurant. Casual attire is acceptable, and this particular establishment caters to all adults.
Profanity is not acceptable when making a reservation.