+

Beautiful, Educated & Sensible. Ur Ultimate Dream Girl!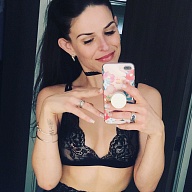 Come join me in my world for a tiny portion of the day where drama, distraction & stress melt away. Stimulation, solitude & relaxation thrive, use your imagination & let's make it happen
If you have a minute, I highly suggest reading this…
I will make this short, sweet & right to the point; only in the hopes of holding your attention.
**This profile is intended for those who are genuinely sincere about experiencing a relationship with me.
My tolerance for those who play games, disrespect me, or continually seek my attention after being told I'm not interested is incredibly short.
My position on this platform is to not waste your time, and I expect the same in return.
If I do not respond immediately, it is because I am occupied with life. However, I will do my very best at getting back to you in a timely manner.
If you are seeking someone consistent, punctual, fair, fun, gorgeous, sexy and trustworthy, Please look no further.
I do require notice to those who have seen me before. It's only respectful to give those you enjoy @ least a 30 minute heads up before hanging out.
- I am a vibrant woman, who is full of life & relaxing vibes.
- IC is held @ my home in the Old Town district of Scottsdale.
- OC is always available but @ my discretion depending on your location. I also ask that you make at least 2 hours available for me considering the commute & gas.
-I do not get together last minute, especially for those who have never had the pleasure of meeting me.
- Everything from 60 mins to multiple hours is available. However, if this is our first encounter, I ask that you stay a minimum of 60/90 mins, no exceptions.
- There is a light screening process.
- My beauty and personality will leave you speechless
- Satisfaction is guaranteed.
- References are always available upon request.
Happiest of Holidays to everyone!
Incall and outcall are available starting today 11/25/22.
I will be taking calls now to schedule appts.
The Look
Gianna Bell is a 5'4", slender, 36 year old caucasian woman with long brunette hair and brown eyes.
She is available for Male only.
Expectations
I accept phone calls 7 days a week. Planning our get togethers in advance allows me to guarentee my availablity, so the length of time we choose will not be interfered with or rushed.
I am not fond of texting, but if that is what you're more comfortable with, that's fine…please understand that due to high call/text volume, sometimes it is difficult for me to get back to you immediately and/or the same day. But I will return your call no matter what.
I will not tolerate disrepectful, volgure or obscene languge directed towards me.
My Schedule is flexible, I work from home as well as attend school online, so figuring a time and day shouldn't ever be an issue
Donations are firm no exceptions.